Holiday Cocktail Recipes | Prince William Living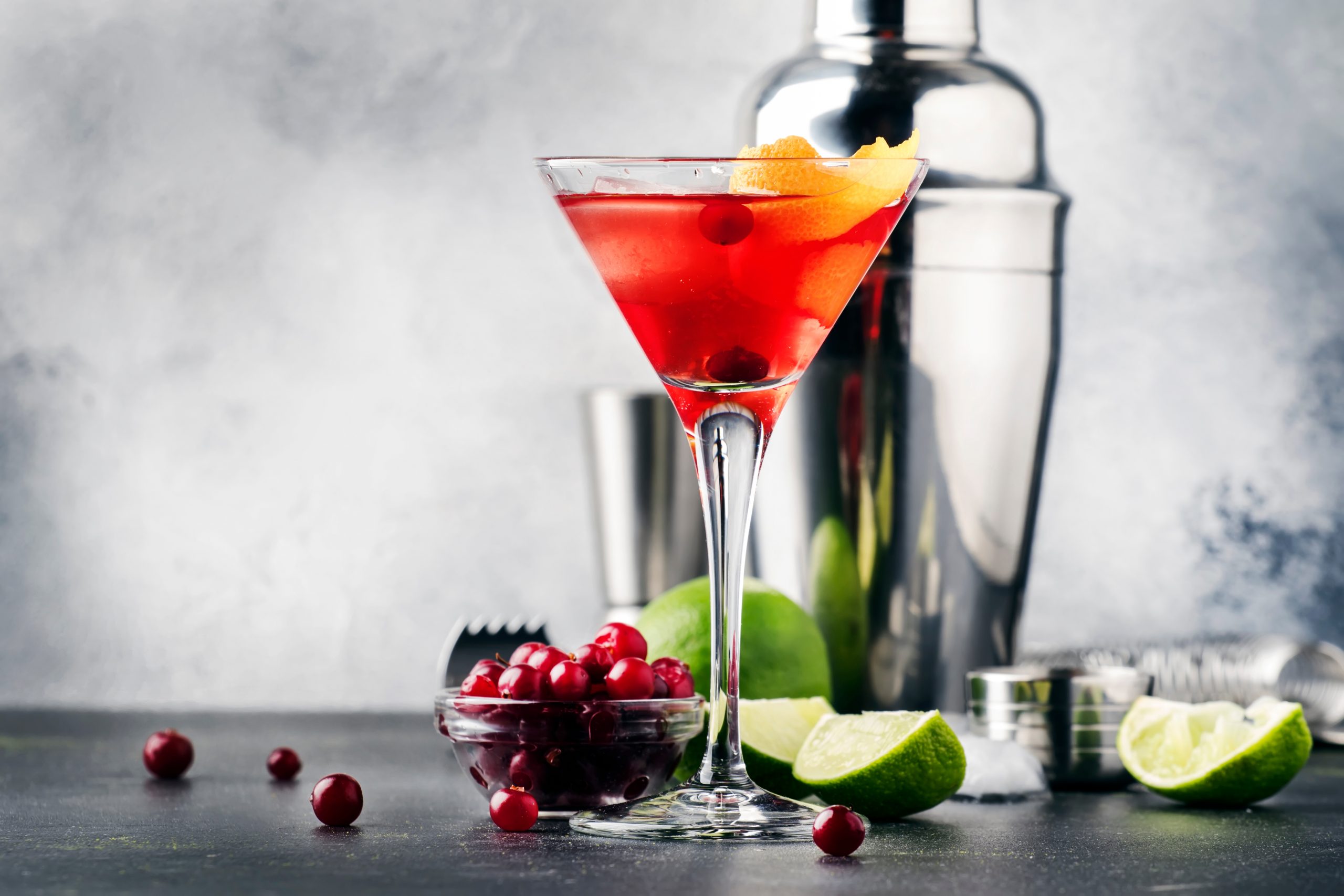 By Prince William Living Publisher Rebecca Barnes
Christmas Cheer has been around since ancient times and is still enjoyed today. Whether it's a traditional hot toddy or a modern take on eggnog, raising your glass with friends and family to celebrate the season will make even the coldest winter night a little bit brighter! Here are a few favorites to keep you warm.
1. The Cranberry Moscow Mule is a delicious twist on the classic Moscow Mule cocktail. Combining fresh cranberries, ginger beer, lime juice, and vodka creates a sweet and tart taste that's sure to tantalize your taste buds. Enjoy it as an after-dinner drink or for special occasions such as New Year's Eve. Top with a sprig of rosemary for an extra festive touch! This recipe yields two servings – perfect for sharing with someone special. Cheers!
Here's what you'll need:
– 2 oz vodka
– 1/2 cup fresh cranberries
– 4 oz ginger beer
– Juice from one lime
– Rosemary sprigs (for garnish)
Instructions:
1. In a shaker, muddle the cranberries to release their juices.
2. Add vodka, ginger beer and lime juice and shake until combined.
3. Divide into two glasses filled with ice cubes and garnish each glass with a rosemary sprig.
4. Enjoy!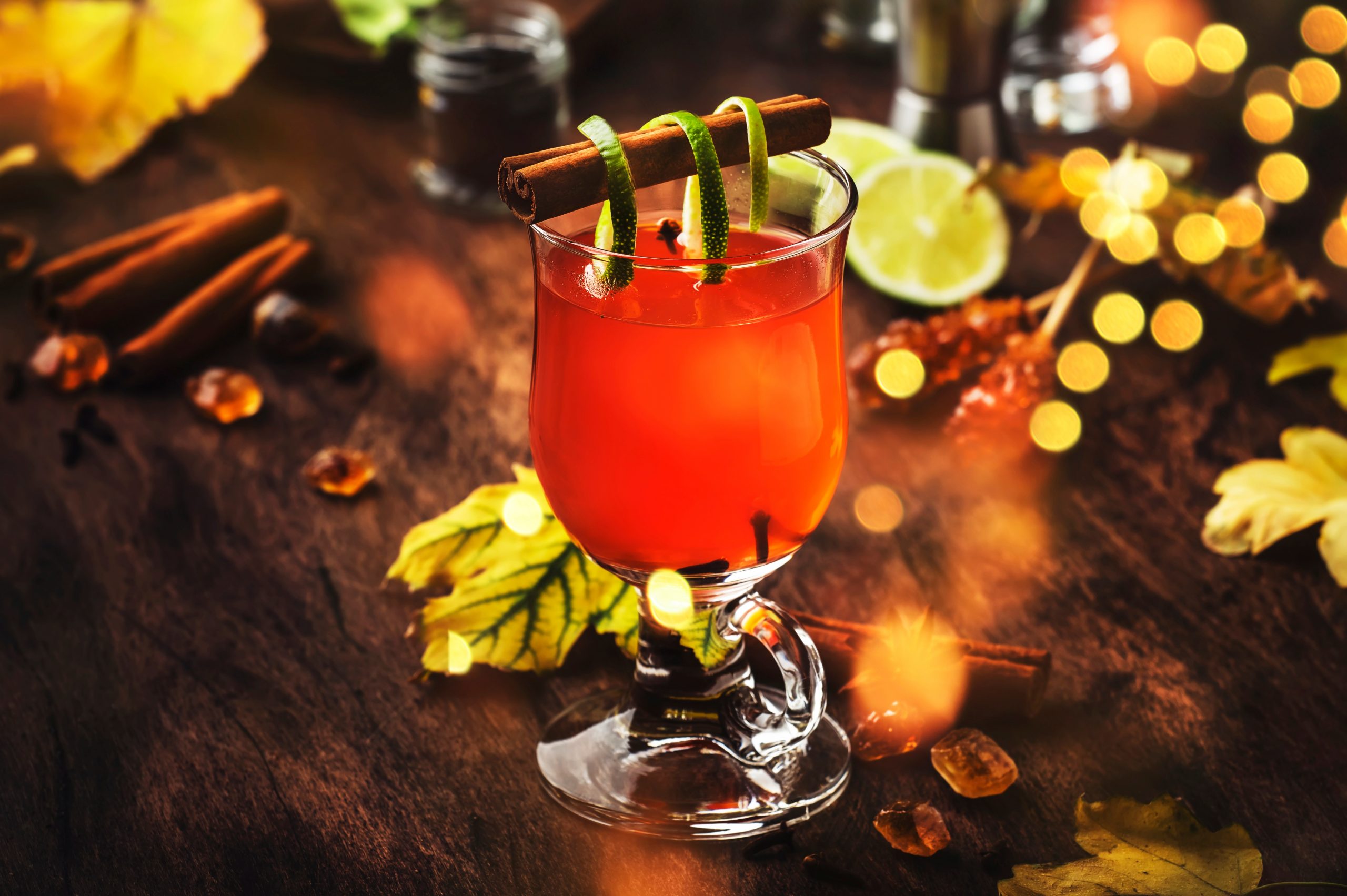 2. Spiced Rum Punch: This delicious punch is perfect for holiday gatherings! It's made with spiced rum, apple cider, orange juice, and lemon juice. We like to garnish ours with cinnamon sticks and fresh cranberries.
Ingredients:
– 1 cup spiced rum
– 2 cups apple cider
– 2 cups orange juice
– 1/2 cup freshly squeezed lemon juice
Directions:
1. In a pitcher or large bowl, combine all ingredients together.
2. Stir to combine thoroughly.
3. Serve chilled over ice and garnish with orange slices, if desired.
4. Enjoy!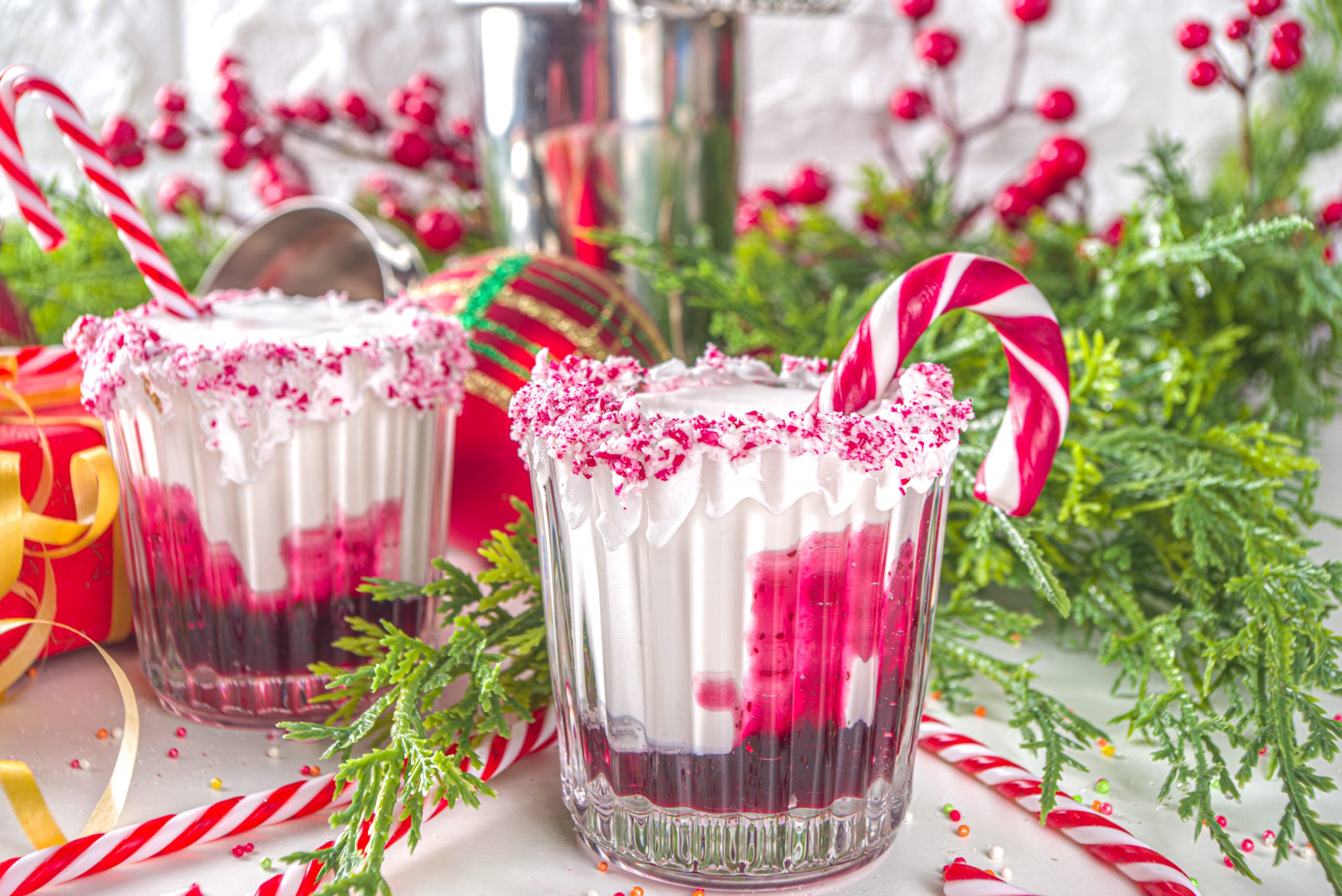 3. Peppermint White Russian: This holiday twist on the classic White Russian is sure to be a hit at your holiday party! This recipe combines vodka, coffee liqueur, and peppermint extract to create a delicious concoction that's perfect for celebrating the season. It's easy to make and takes minimal prep time. Here's how you can enjoy this festive drink in no time:
Ingredients:
– 2 oz Vodka
– 1/2 oz Coffee Liqueur
– 3 drops of Peppermint Extract
Instructions:
1. In an old-fashioned glass filled with ice, pour in vodka and coffee liqueur.
2. Stir until combined well.
3. Add the peppermint extract, stirring gently.
4. Garnish with a candy cane for an extra festive look.
And there you have it! Enjoy your Peppermint White Russian this holiday season, and be sure to impress your guests with this tasty recipe. Cheers!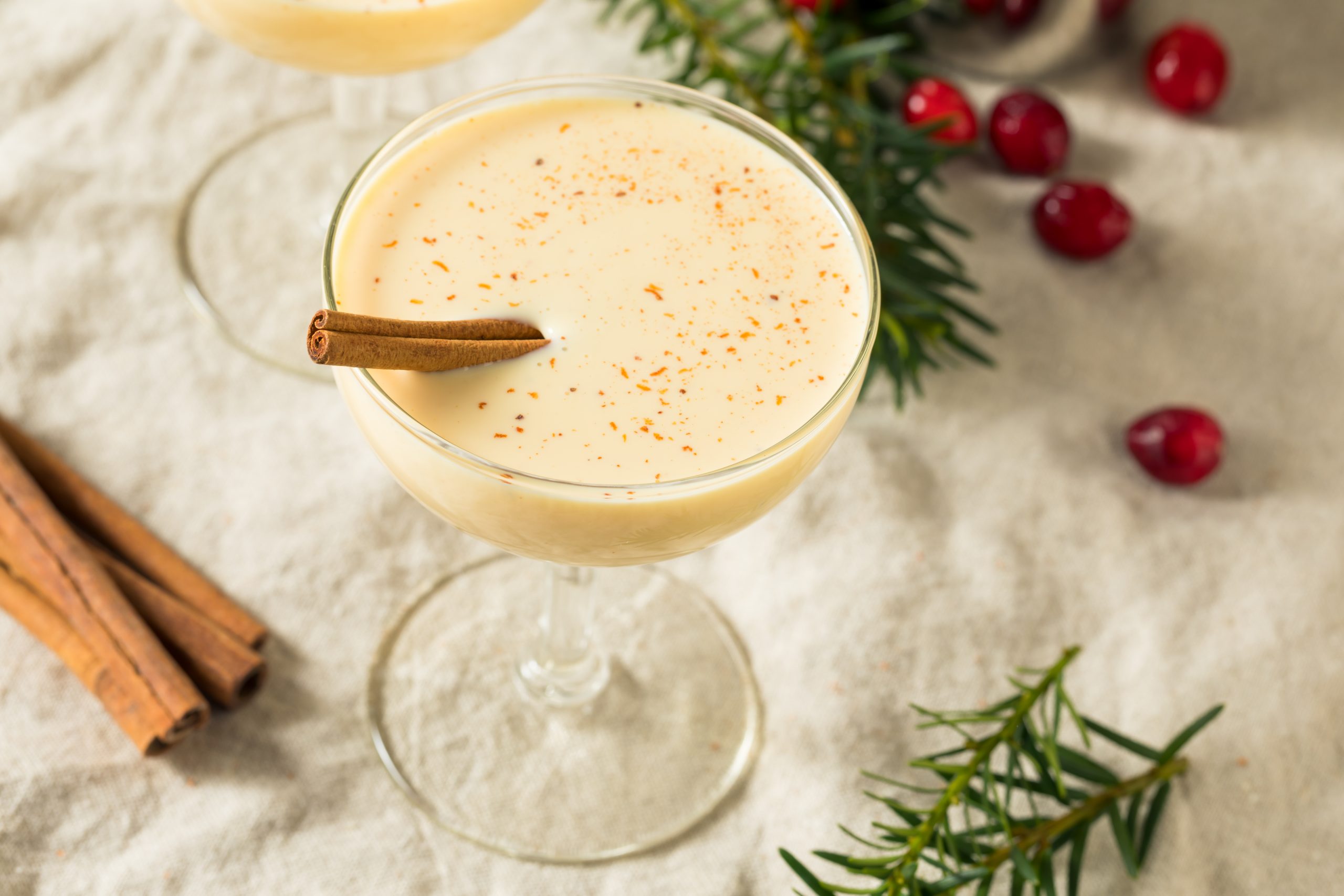 4. Eggnog Martini: This holiday classic gets a boozy upgrade in this delicious martini recipe!
The Eggnog Martini recipe is a tasty holiday treat that is sure to warm up any gathering. This recipe uses the classic ingredients of traditional eggnog and combines them with vodka or rum for an extra kick. The result is a creamy delight that will have your guests asking for more! To make this recipe, you'll need: 3 ounces of vodka or spiced rum, 2 tablespoons of simple syrup, 1 cup of eggnog, nutmeg for garnish, and ice.
Instructions:
1. Start by adding the vodka (or spiced rum) and simple syrup to a shaker filled with ice.
2. Shake well until all the ingredients are combined and chilled.
3. Strain the mixture into a martini glass.
4. Fill the glass with eggnog and stir to combine.
5. Finally, garnish with freshly grated nutmeg for an extra holiday touch!
Your Eggnog Martini recipe is now ready to serve! Enjoy this creamy seasonal favorite in style at your next gathering or holiday celebration. Cheers!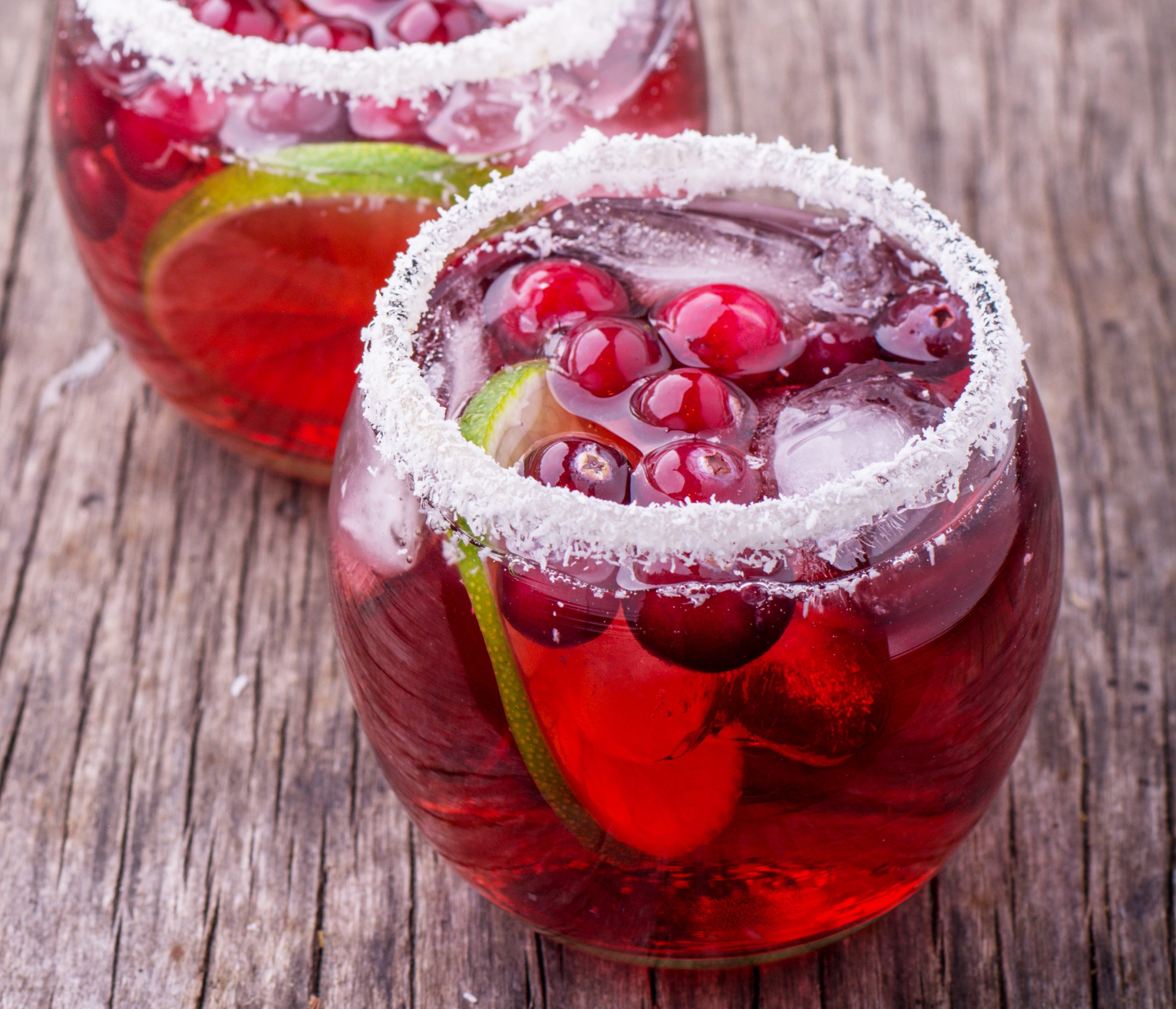 5. Cranberry Mojito: This holiday twist on the classic mojito is sure to be a hit at your holiday party!
To make a delicious Cranberry Mojito recipe, you'll need the following ingredients:
– 2 ounces white rum
– 1/2 lime, cut into slices
– 1 ounce cranberry juice
– 6 mint leaves
– 1 teaspoon sugar
– 4 ounces soda water
Start by adding the lime slices, mint leaves and sugar to a glass. Muddle them together until they are well combined. Add in the rum and cranberry juice and stir everything together. Fill your glass with ice cubes and pour over the soda water. Give it all one last stir before garnishing with more lime slices or mint leaves. Enjoy!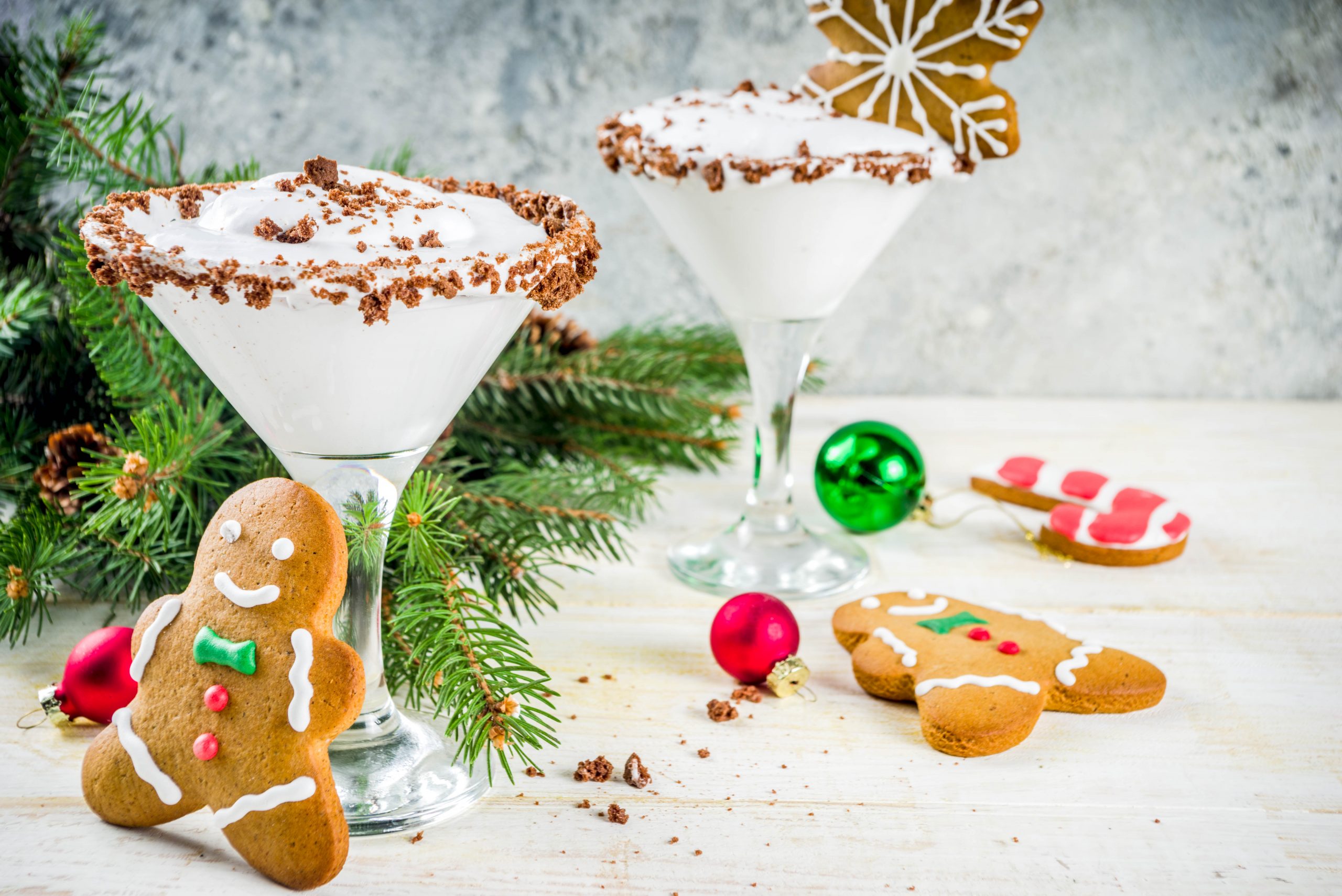 6. Gingerbread Martini: This holiday twist on the classic martini is sure to be a hit at your holiday party. This recipe only requires a few simple ingredients, and you can have your festive cocktail ready in no time. So grab your shaker, mix up these ingredients, and get ready to enjoy the sweet taste of this classic Christmas drink!
Ingredients:
– 2 ounces vodka
– 1/2 ounce Mexican vanilla liqueur
– 2 teaspoons molasses
– 1 teaspoon crushed gingerbread cookies
– 2 tablespoons half & half cream
Instructions:
1. In a shaker filled with ice cubes, combine the vodka, Mexican vanilla liqueur, molasses, and crushed gingerbread cookies. Shake well.
2. Pour the mixture into a martini glass, then top it off with half & half cream.
3. Garnish your martini with a sprinkle of crushed gingerbread cookies or a dash of nutmeg for extra flavor and flair.
4. Enjoy!
This recipe is a great way to make the holidays merrier, so share it with friends and family and start celebrating! Cheers!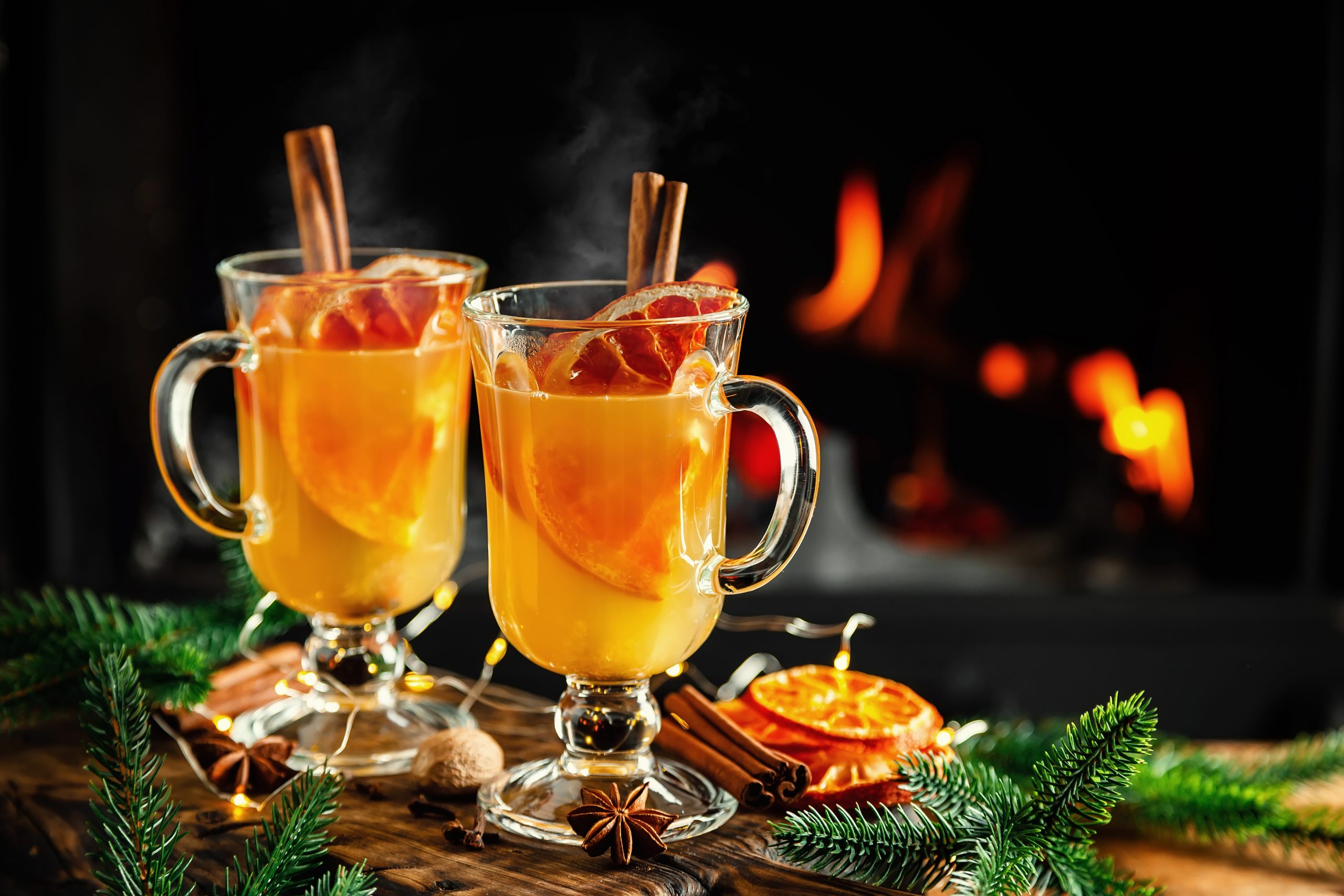 7. Hot Toddy: This classic winter cocktail is perfect for sipping by the fire! This classic recipe has been around for centuries and traditionally uses whiskey, lemon, honey, and hot water. It's a comforting winter drink that will be sure to warm you up!
Ingredients:
– 2 ounces of whiskey or brandy
– 1 tablespoon of honey
– Juice from half a lemon
– Hot water
Instructions:
1. Start by pouring the whiskey or brandy into your mug or glass.
2. Add the honey and stir until it is dissolved into the alcohol.
3. Squeeze the juice from half of a fresh lemon into your mixture and stir again.
4. Fill the mug or glass with hot water until it is nearly full and stir gently.
5. Add a lemon slice as garnish, and enjoy your hot toddy!
This recipe should serve one, but can easily be doubled or tripled for more people. Enjoy responsibly, and don't forget to stay warm this winter season!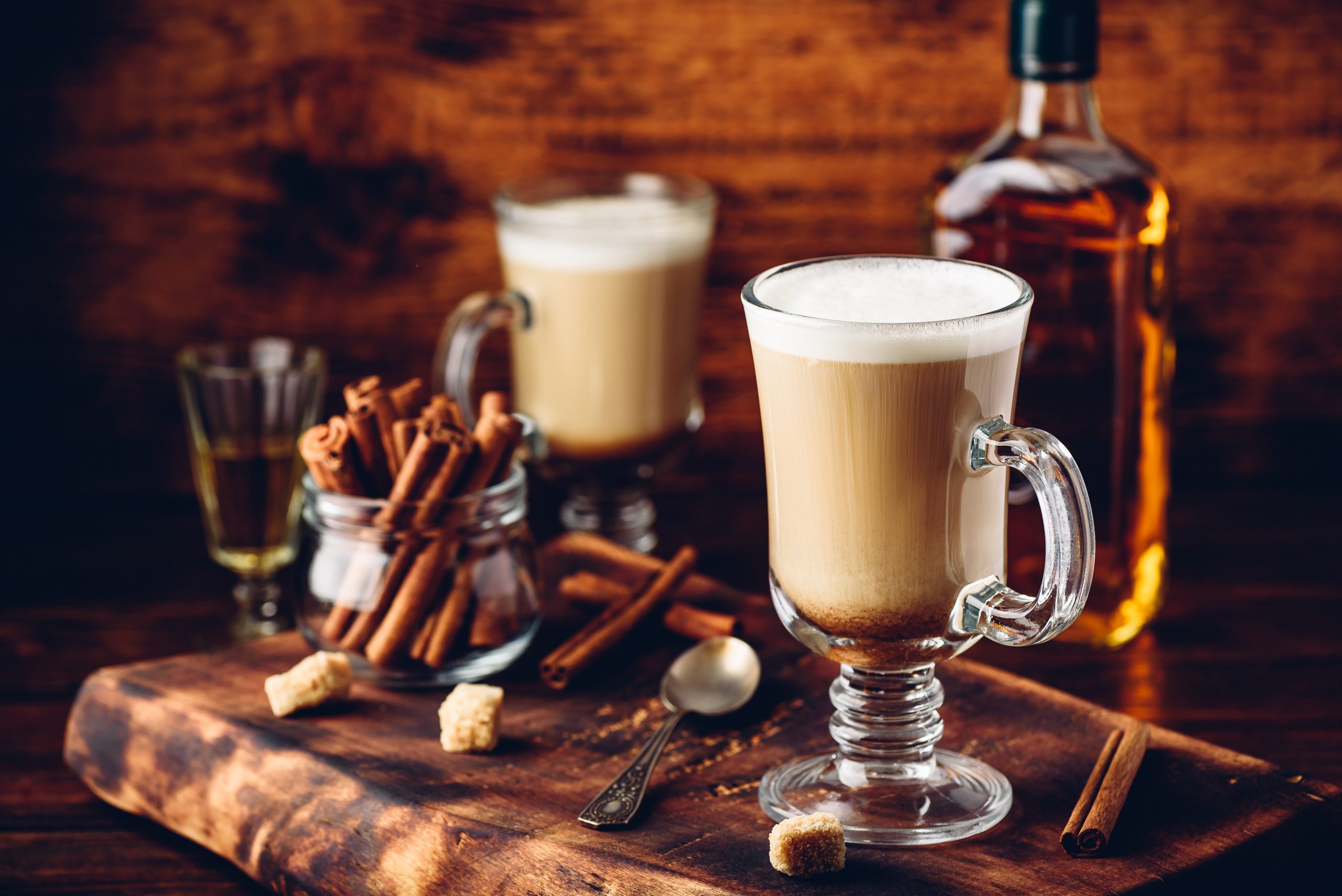 8. Irish Coffee: This winter classic is perfect for holiday gatherings!
Irish Coffee is a delicious hot beverage that you can make at home in no time. The recipe combines two of the best things in life: coffee and whiskey! While there are many variations, this recipe will give you the classic Irish Coffee you know and love.
Ingredients:
– 1 cup freshly brewed strong black coffee
– 2 teaspoons brown sugar
– 2 tablespoons Irish Whiskey (Jameson or Bushmills works well)
– Heavy cream, lightly whipped
Instructions:
1. Pour your freshly brewed coffee into a mug.
2. Add the sugar and whiskey to the mug, stirring until dissolved.
3. Gently pour or spoon the whipped cream onto the top of the coffee.
4. Serve immediately and enjoy!
The combination of whiskey, cream, and coffee is a classic recipe sure to please any crowd. Enjoy this comforting cup of Irish Coffee on its own or with your favorite dessert for an extra special treat. Cheers!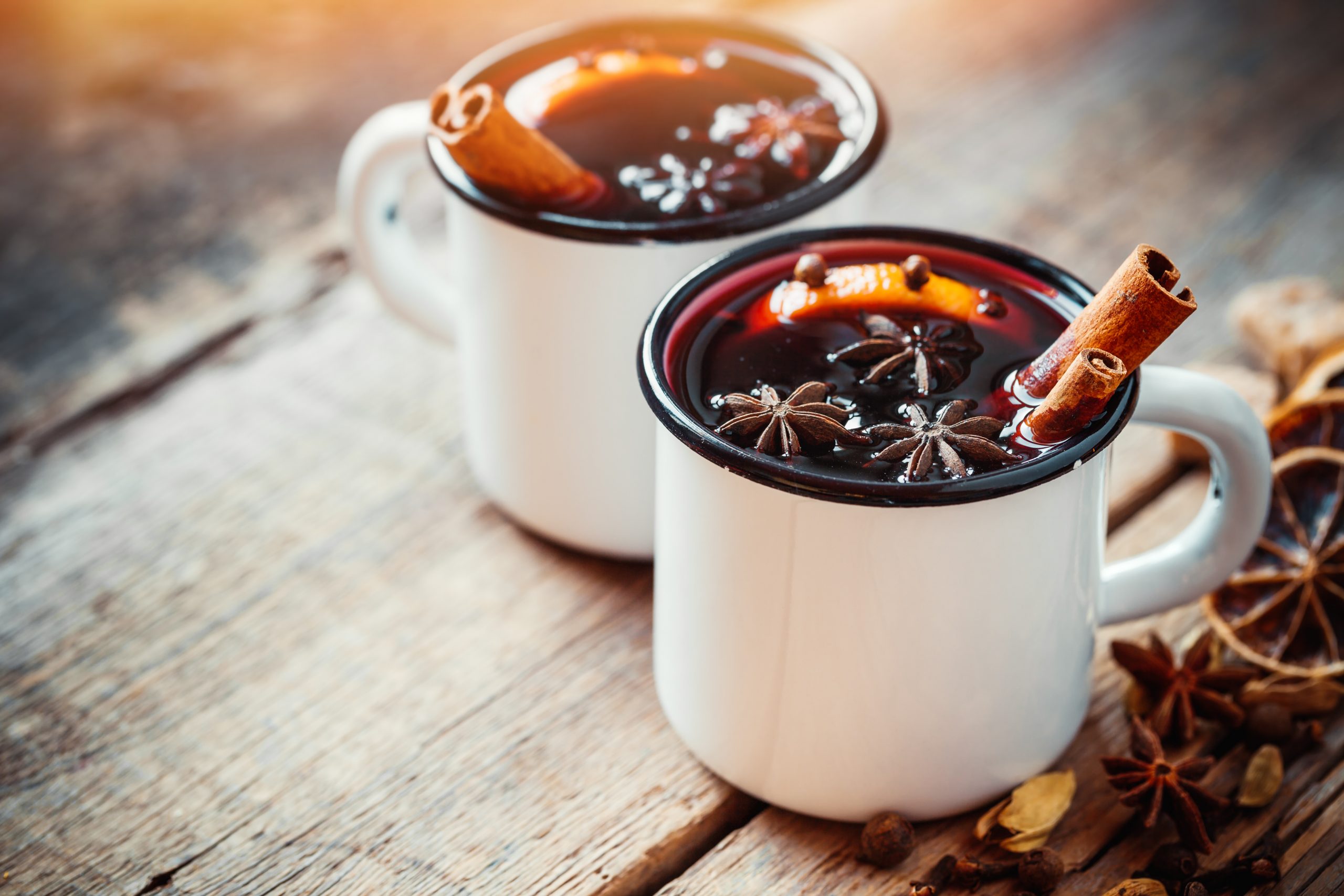 9. Mulled Wine: This winter favorite is perfect for holiday parties! Mulled wine is a delicious winter treat! Whether you're at home by the fire or out caroling and wanting something to warm up with, this recipe will help you make the perfect mulled wine.
Here's what you need:
– 2 bottles of red wine
– 1 cup of honey
– ½ teaspoon ground nutmeg
– 1 orange, cut into wedges
– 4 cinnamon sticks
– 6 cloves
Start by heating up the red wine in a pot over medium heat. While it's heating up, add your honey, nutmeg, and orange wedges. Stir until all ingredients are combined, then reduce heat to low. Now add your cinnamon sticks and cloves and allow them to simmer in the liquid for 10 minutes.
When everything is finished, turn off the heat and remove your cinnamon sticks and cloves. Pour the mulled wine into a pitcher or mugs and enjoy!
Whether you're celebrating with friends or just enjoying a cozy night in, make sure to have some delicious mulled wine this winter season! Enjoy!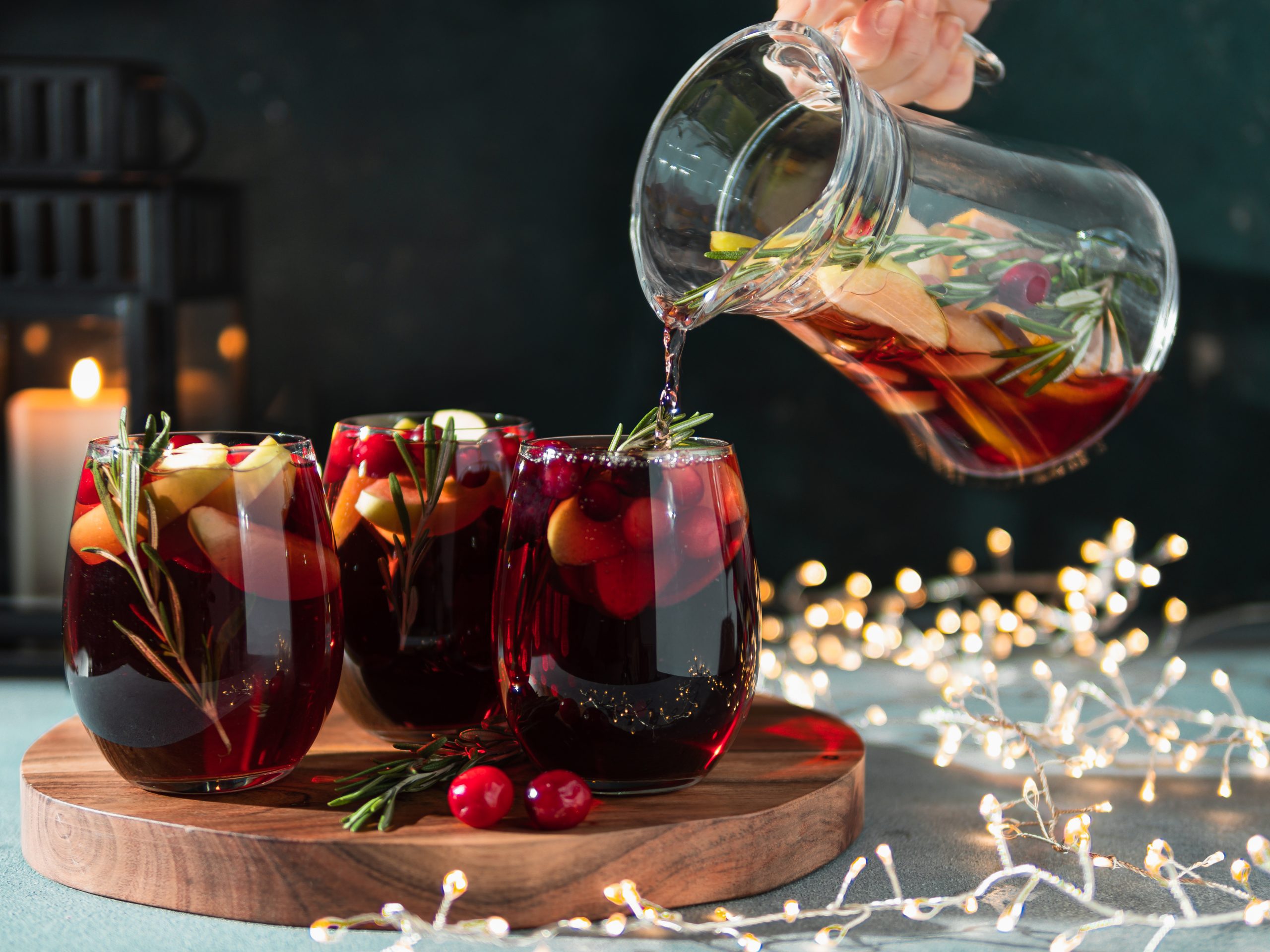 10. Winter Sangria: This winter twist on the classic sangria is sure to be a hit at your holiday party!
Winter Sangria recipe is a delicious and easy-to-make recipe that will make any chilly night a little bit cozier. All you need to do is mix together some of your favorite fruits, some good red wine, and a few of your favorite spices. Pour it all over some ice cubes in a glass or pitcher, and voila – you have yourself a tasty Winter Sangria!
Start by adding one bottle of red wine, like Merlot or Cabernet Sauvignon, into the pitcher. Then, chop up 1/2 cup each of apples, oranges, pears, and cranberries (or any combination of fruits that you like). Add 2 cups of cranberry juice and 1/4 teaspoon of cinnamon and nutmeg.
Next, fill the pitcher with ice cubes until it's almost full, then stir everything together. If you'd like a stronger flavor, add more sugar or spices to taste. Finally, top off the Sangria with sparkling water and let it chill in the fridge for at least an hour before serving. Enjoy!
This recipe is sure to be a hit at your next gathering! Whether you're hosting a holiday party or just having some friends over for drinks, Winter Sangria will get everyone in the festive spirit! Serve it cold and garnish with slices of your favorite fruits for an even tastier experience. Cheers!