The 9 Kitchen Tools Every Beginner Cook Needs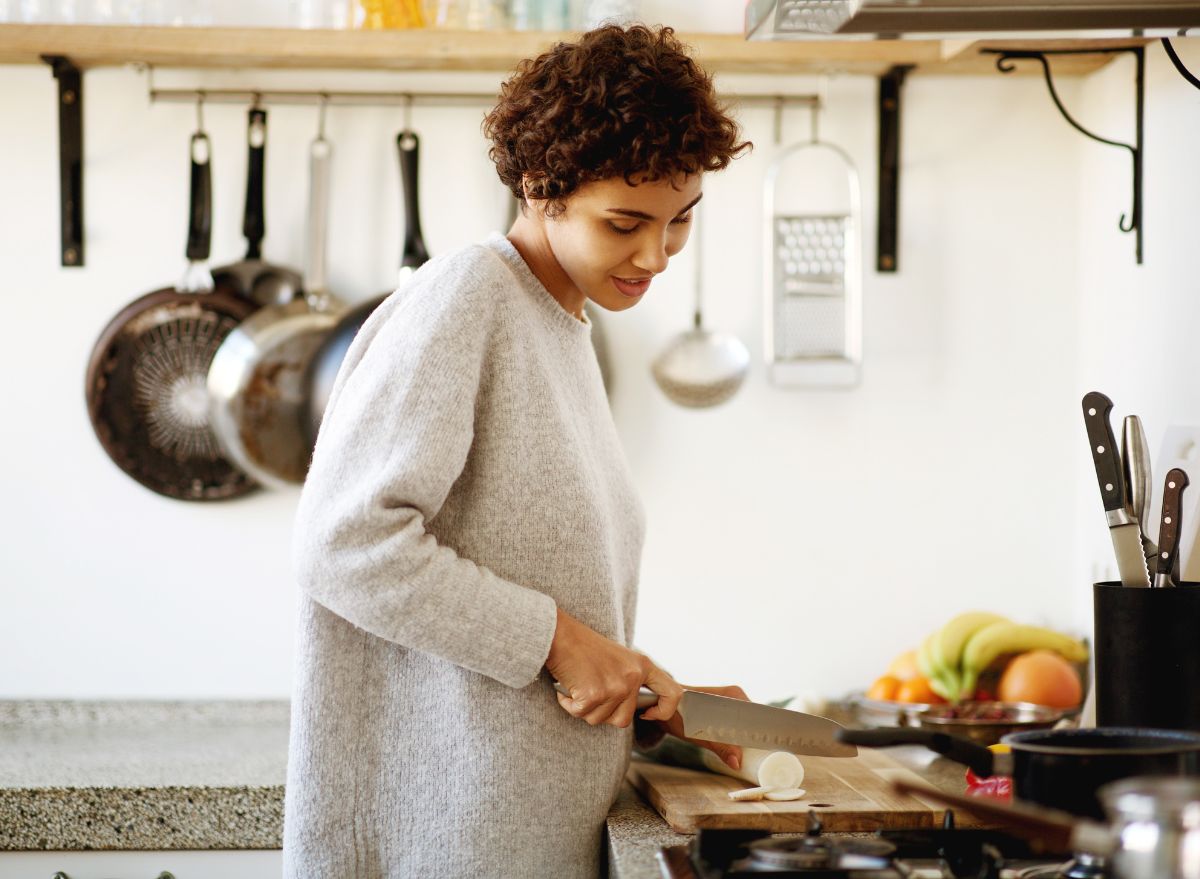 If you're just starting out in the kitchen, beginning with the right set of kitchen tools is your first priority. The last thing you want in the middle of a recipe is to read an instruction like "whisk the eggs" and not have a whisk on hand.
But don't fear! As a culinary dietitian and the author of The Best 3-Ingredient Cookbook: 100 Fast & Easy Recipes for Everyone, I know what beginners need, and many of these tools listed below come from a list in my cookbook.
After you gather your kitchen tools, your next task will be to find simple, easy, and tasty recipes to start cooking like The Easiest Recipes To Make Right Now or Easy Recipes You Need in Your Meal Prep Routine.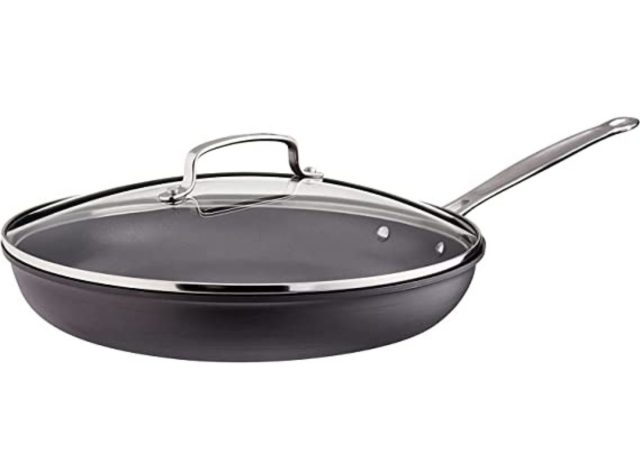 This pan has slanted sides and is sometimes referred to as a frying pan. It's typically used for quick-cooking recipes where you move the ingredients around a lot inside the pan. Opt for a smaller one if you're cooking for 1 or 2 people, and a large one if you're cooking for several people like a family of 4 or 6. I also suggest purchasing a skillet with a cover.
What I recommend: Cuisinart Nonstick, 12-Inch, Skillet w/Glass Cover, $39.95.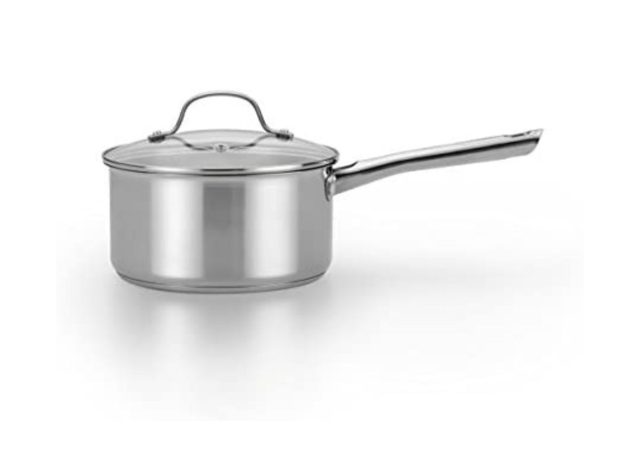 A saucepan has high sides and is good for many recipes including cooking vegetables, grains, pasta, and of course, sauces. Do look for saucepans with covers, which will help you cook grain dishes. Start with one or two to see what your needs are.
What I recommend: T-fal Performa Stainless Steel Sauce Pan Cookware, 3-Quart, $22.49.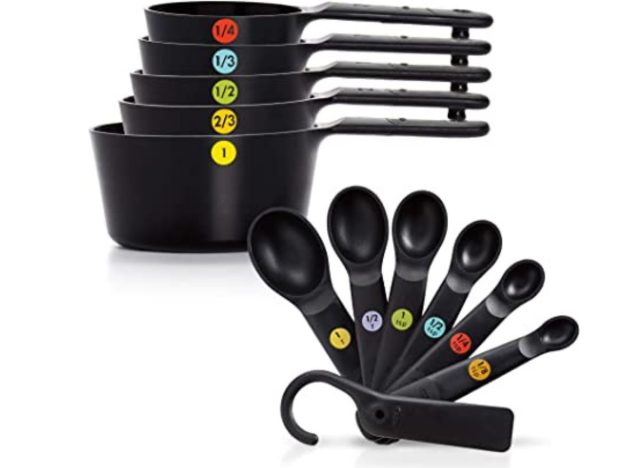 For beginner cooks, I recommend following the recipes as written, which often means measuring out your ingredients. Having a standard set of measuring cups and spoons will make things easier than guessing the actual measurement and your food will come out much tastier, too.
What I recommend: OXO Good Grips Plastic Measuring Cups and Spoons Set, $17.98.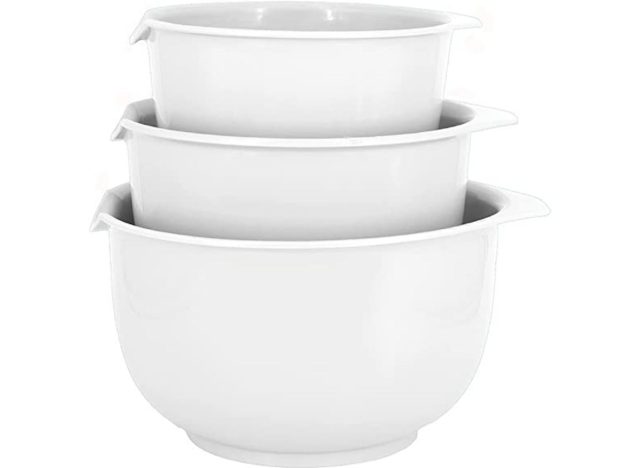 From mixing muffin batters, tossing a salad, or making mashed potatoes, mixing bowls are needed in most recipes. Purchase a set of at least three (small, medium, and large) that nestle inside each other for easy storage.
What I recommend: Glad Mixing Bowls with Pour Spout, Set of 3, $12.49.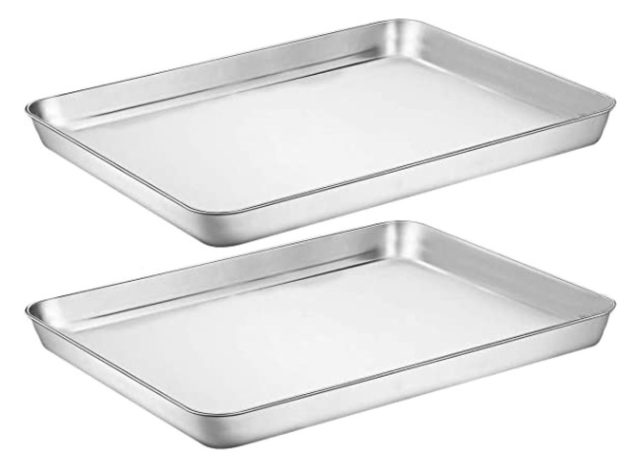 Available rimmed and unrimmed, baking sheets are essential for roasting vegetables, baking cookies, and even cooking proteins. I recommend starting with a set of two because most ovens can handle two sheet pans at a time, which can also cut back on cooking time.
What I recommend: Umite Chef Stainless Steel Baking Sheet, Set of 2, $21.99.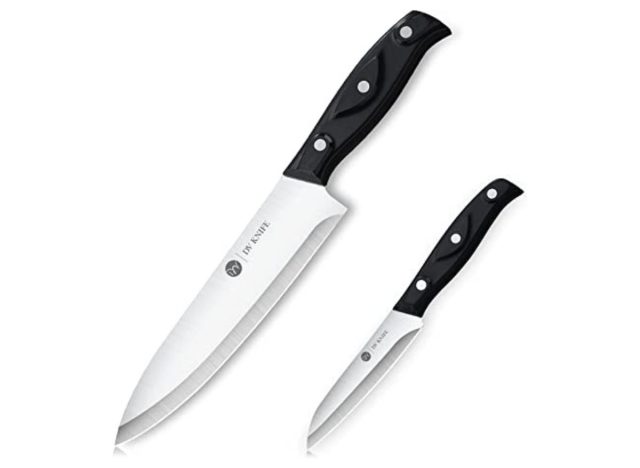 You don't need to start your cooking experience by investing in an expensive knife set. Instead, start with a chef's knife for chopping, slicing, and dicing. A smaller paring knife is used to peel fruits and vegetables, to slice garlic, or to perform other detailed cutting.6254a4d1642c605c54bf1cab17d50f1e
What I recommend: DV Knife 8 inch Chef's Knife, 4 inch Paring Knife, $10.99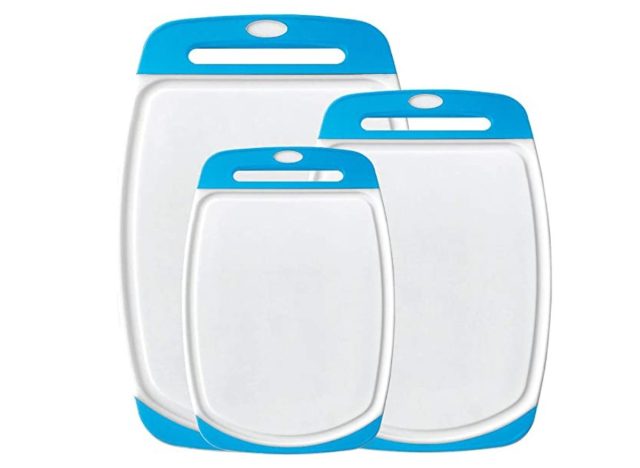 A good solid surface for cutting will prevent your countertops from being worn. It's also perfect for chopping, slicing, and dicing fruits, vegetables, meats and other foods. It's best practice to have at least two cutting boards, one for fruits and vegetables and one for raw meats and poultry, in order to prevent cross-contamination.
What I recommend: Gorilla Grip Durable Kitchen Cutting Board, $18.99.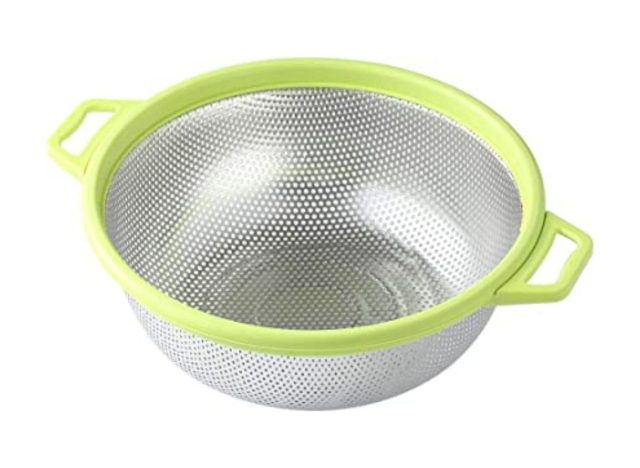 Colanders have many uses like washing vegetables and fruits, or draining pasta and beans. Have at least one in arm's reach in your kitchen.
What I recommend: HiramWare Stainless Steel Colander, $12.95.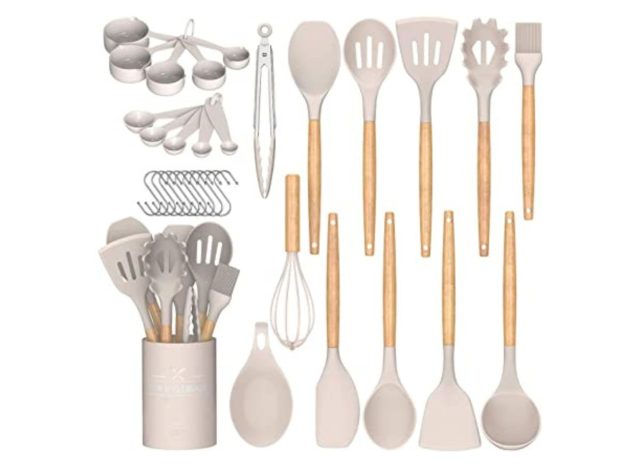 Some basic utensils to have in your kitchen include a whisk for egg dishes or sauces, a spatula for turning roasted vegetables or flipping pancakes, a pair of tongs to grab meat when it's hot off the stove, and cooking spoons for mixing chili, soups, or sauces when they're cooking.
What I recommend: Umite Chef Kitchen Cooking Utensils Set, $32.99
We know that just starting off in the kitchen can feel like a really daunting task, but with these kitchen tools, you'll hopefully begin to feel more prepared and find more confidence with cooking in no time. Before you know it, you'll be inviting your friends and family over for a dinner party to show off your new skills.