14 Best Food and Drink Coronation Recipes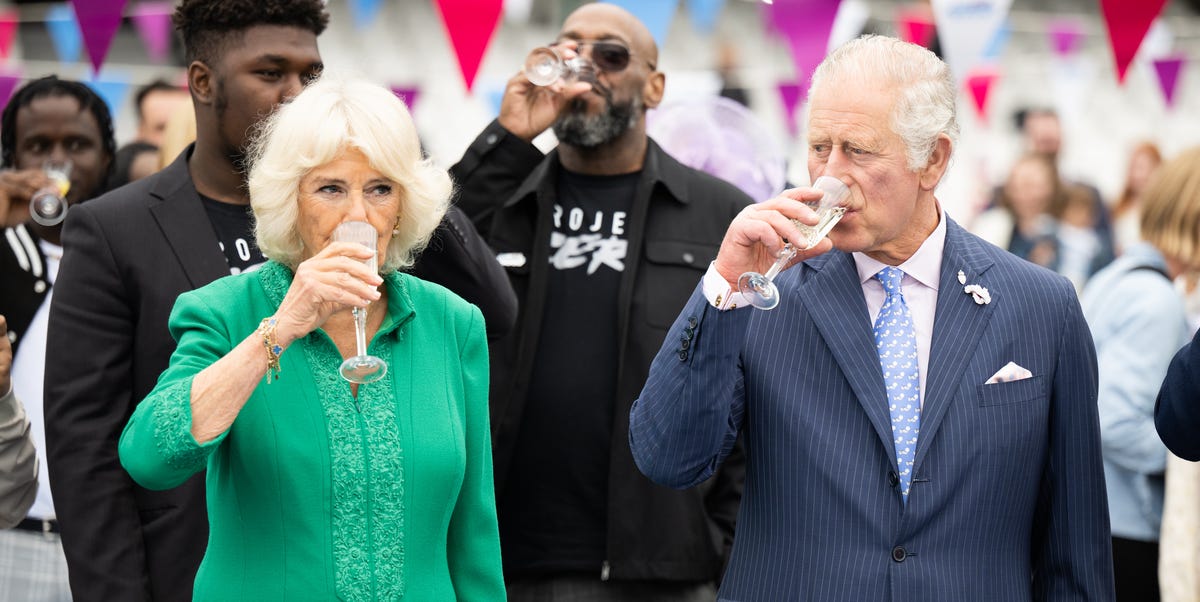 We may earn commission from links on this page, but we only recommend products we back.
1
The King and Queen Consort's Coronation Quiche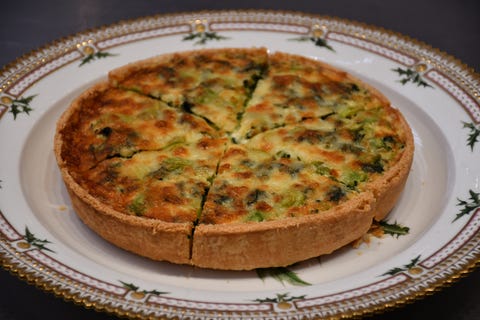 Buckingham Palace
King Charles and Queen Camilla shared this "coronation quiche" recipe, described as "a deep quiche with a crisp, light pastry case and delicate flavours of Spinach, Broad Beans and fresh Tarragon. Eat hot or cold with a green salad and boiled new potatoes—perfect for a Coronation Big Lunch!"
2
Nadiya Hussein's Coronation Aubergine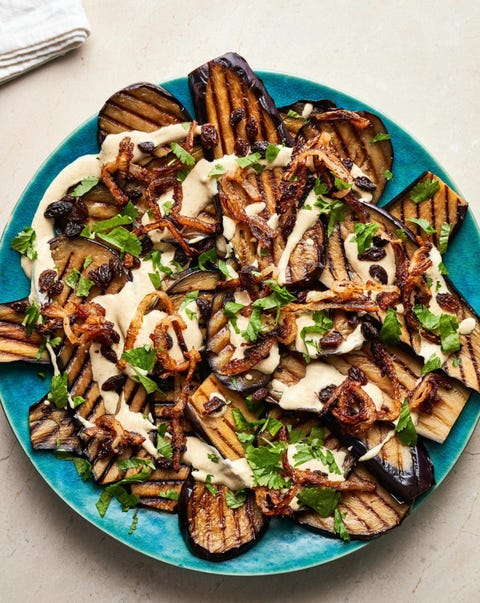 Nadiya Hussain
"Aubergines often feature as a side dish when served at a table for dinner, but not here. We are taking this delicious aubergine, coating it with flavour, frying till tender and then drizzling over the simplest coronation dressing. It's like dinner at my mum's collided with my lunches at school to create this beauty," Nadiya Hussain, winner of Great British Bake Off, writes in Nadiya's Fast Flavours.
3
Adam Handling's Strawberry and Ginger Trifle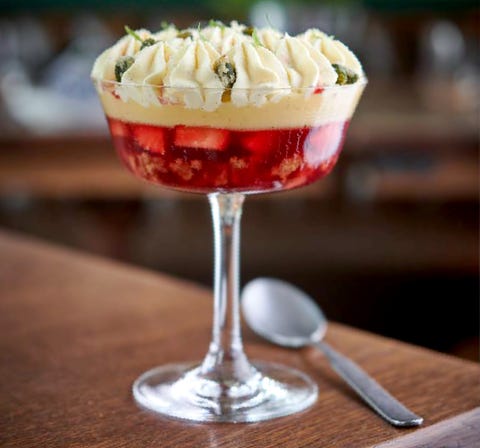 Adam Handling
What's a more English dessert than a trifle? Adam Handling, a Michelin-starred chef and owner, created this strawberry and ginger trifle especially for the coronation.
Advertisement – Continue Reading Below
4
King Charles's Favorite Cheesy Baked Eggs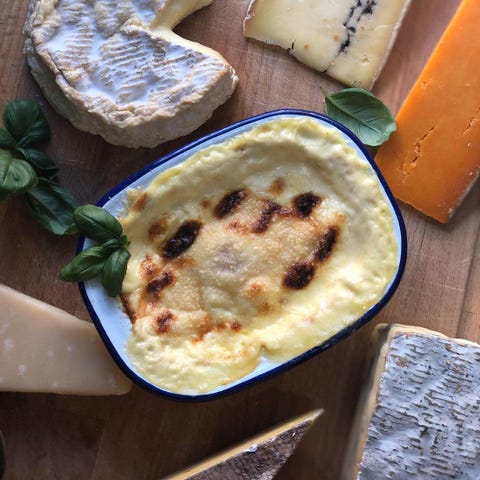 Clarence House
In 2020, Clarence House—which represented then-Prince Charles and Camilla, Duchess of Cornwall—shared that one of Charles's favorite cheesy baked eggs. "One thing that undoubtedly brings many of us great comfort is good food," Charles said, calling British cheese "one of the most wonderful joys in life." It's a perfect breakfast for watching the coronation.
Get the recipe
5
The Dorchester's Sovereign Martini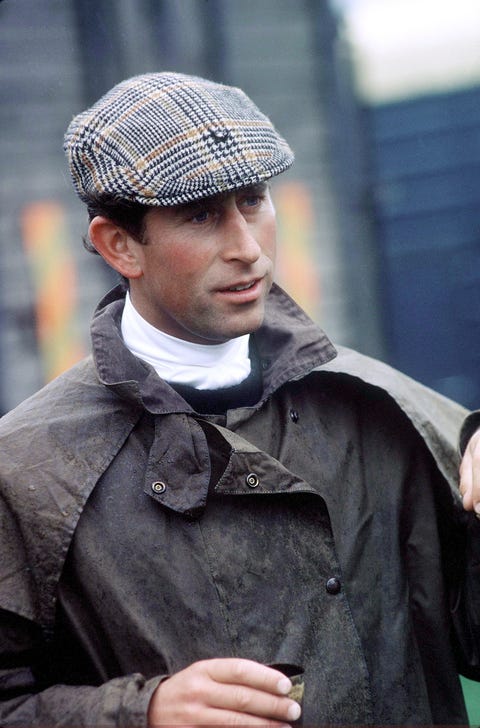 Tim Graham
//
Getty Images
King Charles's favorite drink is reportedly a martini. To celebrate the coronation, British hotel the Dorchester will be serving the "Sovereign Martini"–made of Wessex gin, Royal Garden mead, dry vermouth, lavender bitter and orange scent—at their Vesper Bar.
If you're not in London, however, you can totally make your own martini at home:
26 Martini recipes
6
Royal Sipsmith Martini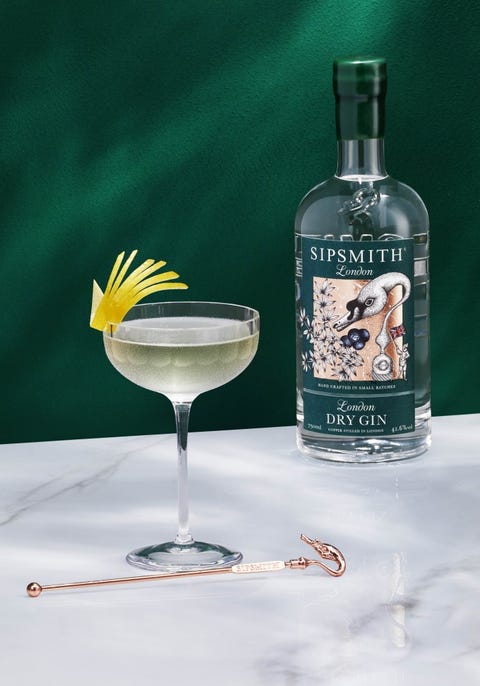 Sipsmith
British gin brand Sipsmith also released a special coronation martini, called, naturally, the "Royal Sipsmith Martini." It's very easy to make:
The recipe:
Ingredients
Method:
Fill a mixing glass with ice
Add the vermouth and stir for a few seconds
Add the gin to the mixing glass and stir briskly for 50 turns
Strain into a chilled glass and spritz with the zest of a lemon peel
Advertisement – Continue Reading Below
Advertisement – Continue Reading Below
10
Woodford Reserve's High Tea with the King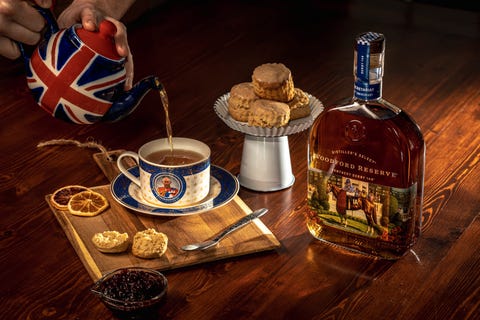 Courtesy Woodford Reserve
The coronation is taking place on the same day as the Kentucky Derby, so why not celebrate both with this cocktail, which is a blend of Early Grey infused simple syrup and Woodford Reserved Bourbon. As the brand notes, "travel your tastebuds from London to Louisville."
The recipe:
1 oz brown butter fat washed Woodford Reserve Bourbon
1 oz Woodford Reserve Rye
1/4 oz Earl Gray Rich Simple Syrup
2.5 mL Woodford Reserve Sorghum & Sassafras bitters
Brown butter fat wash: Melt 1 stick of butter in a small saucepan over low heat. Stir constantly and observe until milk solids brown and there is a distinctly nutty aroma. Pour directly into 2 cups of Woodford Reserve Bourbon. Allow to infuse overnight in the fridge. Strain off after a minimum of 10 hours.
Earl Gray Syrup: Brew very strong Earl Gray tea. I used 2 teabags for 200g of hot water. Add 400g of white granulated sugar to the brewed tea. Stir until dissolved. (This is a 2:1 rich simple syrup.)
11
Old Forester's The Crown Julep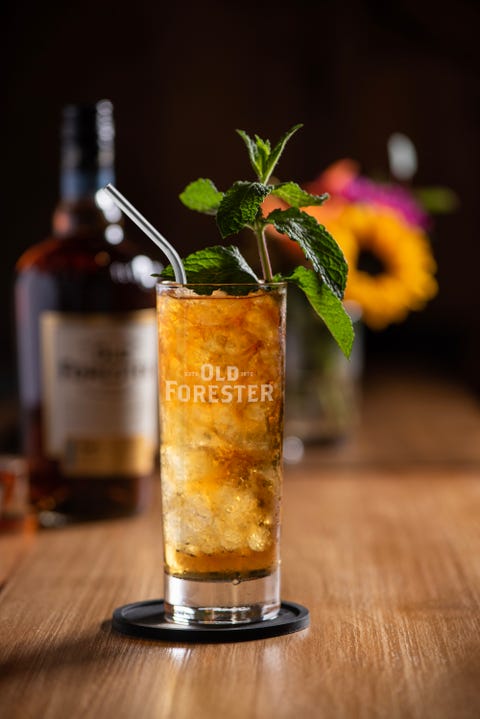 Courtesy Old Forester
Another Kentucky Derby x Coronation mash-up comes in the form of this "Crown Julep" drink from Old Forester.
The recipe:
*To create syrup, use a 1:1 ratio of demerara sugar to Earl Grey tea brew.
Directions: Add the Earl Grey syrup and mint leaves to a Julep cup and gently muddle together. Add a heaping scoop of crushed ice to the cup, followed by 2 oz. Old Forester & 1 oz. Pimm's. Gently stir and then garnish with a bunch of fresh mint.
Advertisement – Continue Reading Below
14
The Victoria Sponge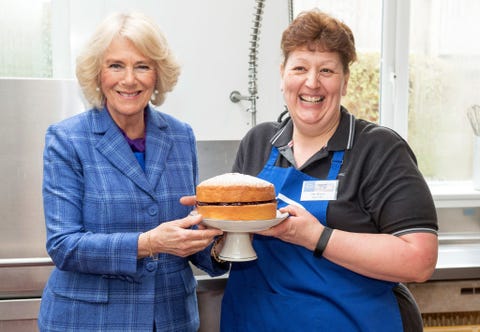 WPA Pool
//
Getty Images
Queen Victoria regularly ate a slice of sponge cake with her tea. As King Charles III is the first monarch to be descended from Victoria on both sides, honoring the British queen just makes sense. Buckingham Palace Pastry Chefs shared the recipe for the "Victoria Sponge" a few years ago for Royal Garden parties, and it feels right to make it for the coronation.
Camilla, then the Duchess of Cornwall, is given a Victoria Sponge by head chef Sue Hayes during her visit to the The Fair Close Centre on March 22, 2018.

Emily Burack (she/her) is the news writer for Town & Country, where she covers entertainment, culture, the royals, and a range of other subjects. Before joining T&C, she was the deputy managing editor at Hey Alma, a Jewish culture site. Follow her @emburack on Twitter and Instagram. 
Advertisement – Continue Reading Below
Advertisement – Continue Reading Below