Williams recognized for work with Indigenous foods | Culture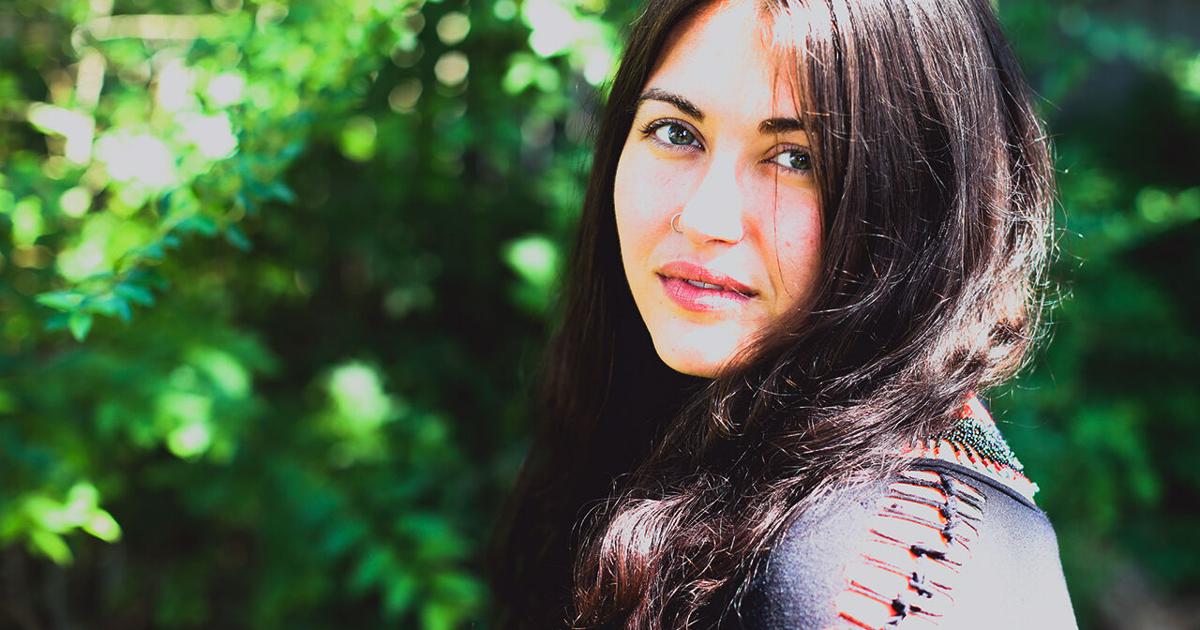 TULSA – Cherokee Nation citizen and chef Nico Albert Williams is the recipient of a Cherokee Phoenix Seven Feathers award in the culture category for her work and study of traditional foods.
Williams, who grew up in California, looked for ways to connect back to her Cherokee heritage through food when she moved to Oklahoma in 2003. She attended community dinners to learn more about why certain foods were important to Cherokees.
"I didn't grow up eating traditional foods or anything like that. But when I moved to Oklahoma, and was able to actually be physically with my community, I started doing that by going to our communal dinners," Williams said. "Because I am a cook, I was always really interested in how to make those foods and just started studying it and trying to learn from as many people as I could talk to and cook with. And it was just a really good way for me to feel connected to my culture."
After working in the food industry as an executive chef, Williams founded Burning Cedar Indigenous Foods, a catering company that educates the public on tribally-sourced foods.
"I started to get a little better known from the restaurants I was working at being the executive chef. I was able to have more control over the menus of the restaurants I worked at," she said. "And so, I would always try to include Native elements to represent the food that I was passionate about. And then people started to approach me and asked me to cook for their events and things, and it just really grew from there."
Williams said learning more about and utilizing traditional foods is important in connecting Cherokees and other tribes back to the land.
"They're (food) so integral to our identity as Cherokee people and Native people," she said. "Our foods teach us lessons about who we are, and they connect us to our ancestors through the ingredients that we use, and they connect us to the land. Our ancestors lived so closely tied with the land. And then over the course of colonization, we've kind of been removed from that land."
She said food is only part of her identity as a Cherokee person, and sharing what she knows is helping to maintain the Cherokee culture. Through Burning Cedar, Williams consults with tribes and entities on how they can, too.
"Our most important ceremonies that we have during the year…that's directly tied to how we feed ourselves. And so, it's just really important to keep those foods alive," Williams said. "Nowadays, we really only connect with them during ceremony, but for our ancestors it was every single day, every single meal. Everything that we did revolved around producing these foods and having relationships with the plants and the animals that provided the food for us."
Other projects Williams has been involved with is being featured on the Hulu show "Chefs vs. Wild," where she used her foraging skills to create a gourmet meal and working on a project for Amazon for Native American Heritage Month. She has another upcoming feature on Hulu with other Indigenous chefs to showcase what "soul food" means for southeastern tribes.
Williams plans to expand her business into a non-profit called Burning Cedar Sovereign Wellness where she can bring knowledge of traditional foods into more urban areas, starting in Tulsa where she lives.
"We are working to create an intertribal wellness center in Tulsa, in the city, where we can show how to grow our traditional foods and medicines in an urban garden, how can you do that in just your little yard, or maybe even like on an apartment balcony. There will be ways for people to connect and learn how to reconnect with these foods when they live in the city," she said.
Williams said receiving the award for her work was unexpected, and she feels there is more work to be done in her field.
"I was honestly shocked. I feel like I'm so young. I'm still learning and still building my business and still connecting with people," she said. "I feel like I still have a lot of work to do. But it's very encouraging to be appreciated that way."