5 Kitchen Tools Every Student Needs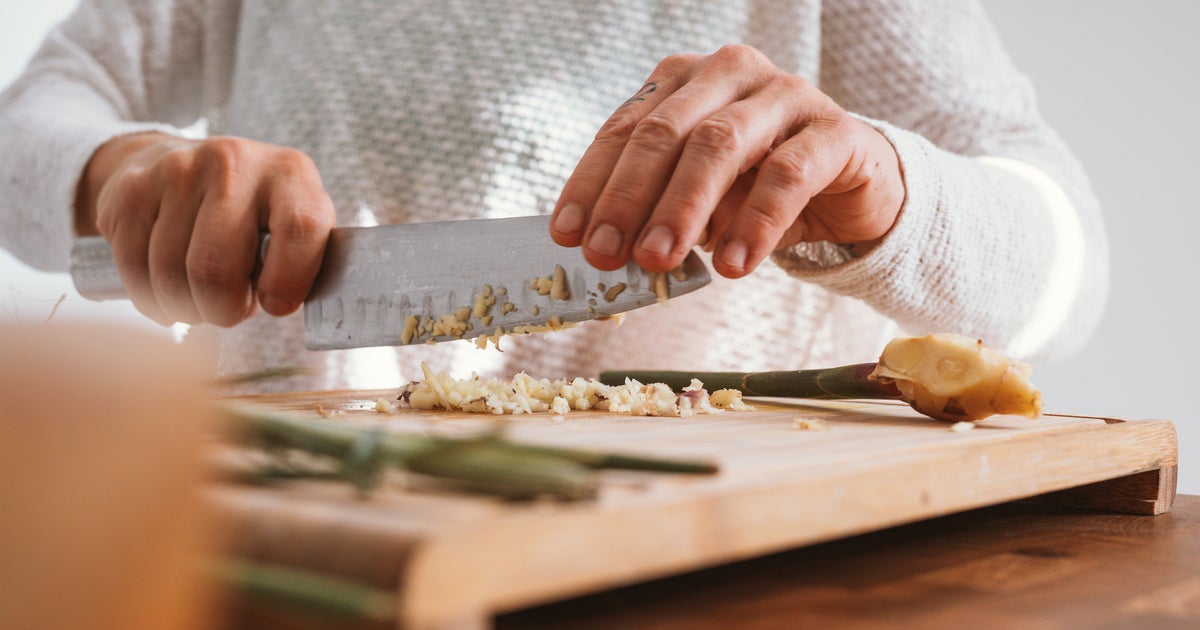 As a busy student, the idea of meal prep always sounds like a flawless and unattainable aesthetic. Something reserved solely for people who have their sh*t together and spend scads of time prepping beautiful food for themselves. Don't even get me started on the piles of dishes that meal prepping can produce – no thanks! When choosing between cooking, ordering takeout, or just not eating at all, we all know which option is the best for us. A homecooked meal can be hard to come by for students, but I promise cooking can be a quick, painless, dare I say, an enjoyable experience! With these 5 kitchen tool essentials, there is something for every budget and skill level.
1. Chef Mike (AKA the Microwave)
Okay, I know this one seems obvious, but the microwave is a tool that is seriously slept on. Most people think all a microwave is good for is heating up TV dinners, Mr. Noodles, or dino egg oatmeal, but there are so many possibilities to produce gourmet food in minutes! Chances are you already have one in your dorm or house, so you don't to spend any extra cash on fancy kitchen supplies. All you need to do is check out these crazy microwave hacks, or just open TikTok to discover how to make amazingly delicious microwave meals.
2. An Air Fryer (it's not JUST filled with hot air)
If you don't own an air fryer yet, you surely must be living in caveman ages. Air fryers are like the grown-up version of Easy Bake Ovens – but they actually work! After following Liza Koshy's air fryer quarantine journey during the pandemic, I too became obsessed with the magical convenience that is the air fryer. Essentially a mini convection oven, you can cook single-serve meals in a fraction of the time it would take to cook inside a regular oven. On the plus side, (other than crazy time savings), there are next to no dirty dishes, and air fryers use up a lot less energy than conventional ovens, making it a much more economic and environmentally friendly option!
3. A *GOOD* Knife
Knives out, b*tches. Never underestimate the power of a good quality knife. Chopping ingredients is SO much easier (and safer!) when you have a sharp knife with an ergonomic handle. These days, you can purchase a good knife (or a knife block, if you really want to level up) at a variety of budgets. I personally swear by Sabatier knives, which you can get at Canadian Tire or Amazon; I've even seen them at Dollarama! Once you've got yourself a good knife, click here for some hot tips on how to use it!
4. Easy Peasy Lemon Squeezy Citrus Press
There are many different variations of citrus juicers out there, some much more expensive than others. But let me be the one to tell you which one is the best: this one, right here. A manual citrus press is a kitchen staple for anyone who likes to cook. And before you say it, let me set the record straight: using store-bought citrus juice from a plastic bottle is most certainly not okay 99.99% of the time. Fresh and plastic-free is preferred! Using fresh lemons or limes means no whacky preservatives or bitterness. From topping nachos with a squeeze of lime juice to adding lemon juice to your latest stress baking creation, a citrus press is a great addition to your kitchen toolkit. And don't forget to roll your citruses before you squeeze them! Rolling them on the counter with your hands loosens up the juices and lets you squeeze out every last drop.
5. Micro-plane grater (It's really GRATE)
This last one is for those of you who are searching for that special zest for life. One surefire way to add maximum flavor to a dish is by grating a lil' something extra into it. Whether it's citrus zest, hard cheeses like parmigiano, fresh garlic, ginger, chocolate, whole spices, nuts, or horseradish, you can grate pretty much anything into a fine dust or paste and add it to a meal or baked good for a fresh kick of flavor. Be sure to get one with a no-slip ergonomic handle!
Whatever your skill level (or motivation level) in the kitchen, there is ALWAYS time for a quick and yummy meal. You are enough, and you have enough time. You deserve to take care of yourself and your basic needs. If you or someone you know is in need (or if you're able to donate) be sure to check out the Mac Community Fridge on campus for 24/7 accessibility to food items donated by the community. Happy cooking, marauders!