6 St. Patrick's Day Cocktails from Irish Coffee to the Dubliner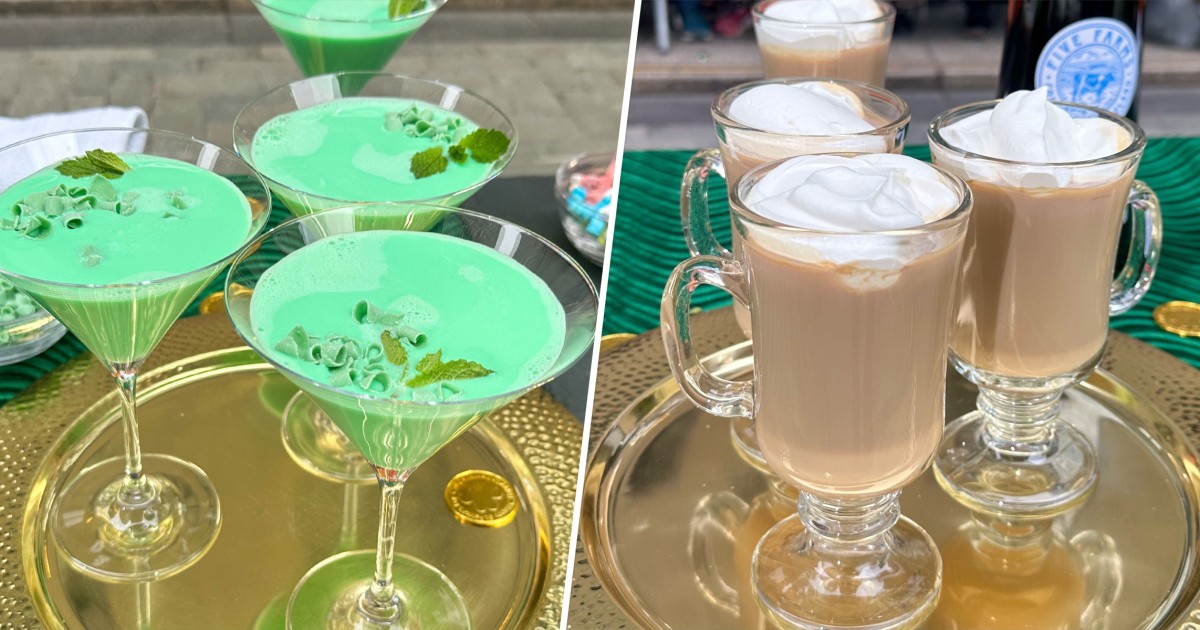 Sommelier and best-selling author Vanessa Price is stopping by the TODAY studio to shake up fun and festive cocktails for St. Patrick's Day. She shows us how to make marshmallow cereal milkshakes, emerald-hued Grasshoppers, classic Irish coffee cocktails, a bubbly Black Velvet drink, a citrusy Dubliner tipple and a green Chartreuse sipper.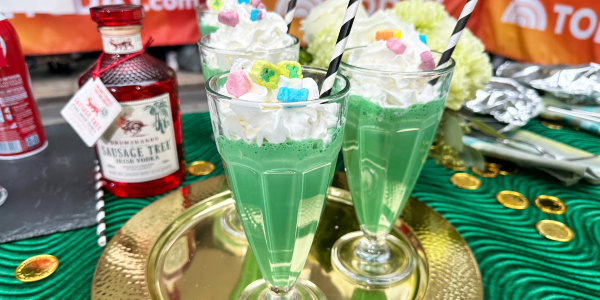 Katie Stilo / TODAY
I love this festive milkshake because I can make the nonalcoholic version for the whole family to enjoy when hosting or add a little Irish vodka to make these more adult-friendly for St. Patrick's Day festivities.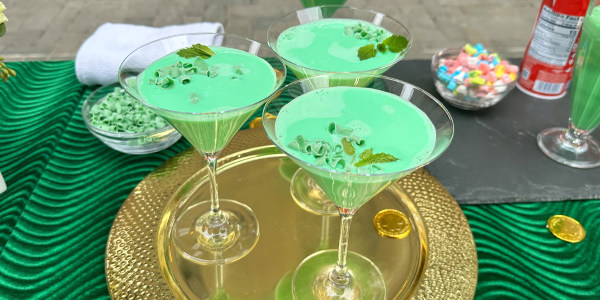 Katie Stilo / TODAY
This is a classic cocktail typically reserved for after dinner sipping but with its iconic green hue, it's perfect for sipping anytime on St. Patrick's Day. First created in 1918 by a bar in New Orleans, it became popular enough to join the International Bartenders Association official list of cocktails. Lesser known today, it's an easy one to make with a recipe that calls for the three ingredients to be combined in equal parts.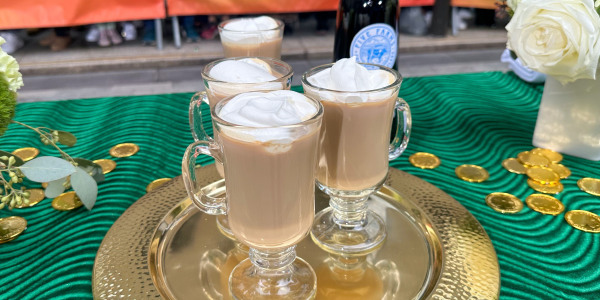 Katie Stilo / TODAY
While the espresso martini may currently be giving this liquor-coffee combo classic a run for its money, this remains the true pot o' gold standard for St. Patty's Day imbibing.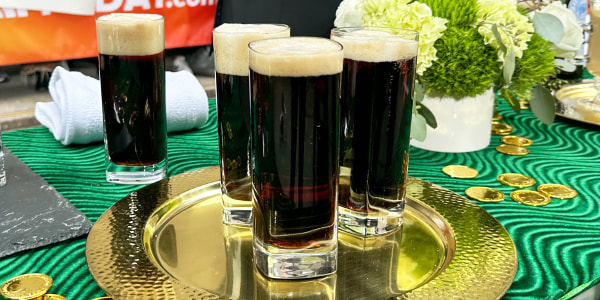 Katie Stilo / TODAY
Intricate cocktails have their time and place, but when hosting a large-scale party or simply not in the mood for complicated, a simple drink that you can construct quickly is ideal. Two-ingredient drinks come in many forms and while it may seem counterintuitive, Guinness and Champagne make for a winning combo in the category. As the story goes, the Black Velvet was created by a London steward and was served while the country was in mourning over the 1861 death of Queen Victoria's husband, Prince Albert, because the dark beer added a somber note to the usually festive Champagne. While that may be this simple cocktail's origin story, it can certainly be enjoyed on a day of celebration as well!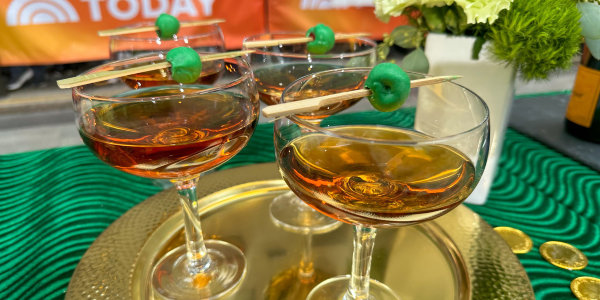 Katie Stilo / TODAY
Zhuzh up a staple for the holidays! This citrusy take on a Manhattan cocktail was born in the late 1990s New York bar scene, thanks to bartending icon Gary "Gaz" Regan. His book "Joy of Mixology" is a must for any at-home or professional mixologist. For extra St. Patrick's Day flair, don't skip the green maraschino cherry garnish!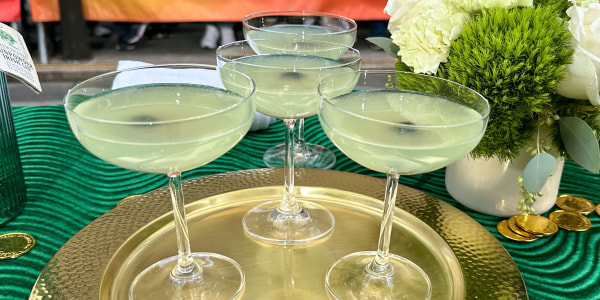 Katie Stilo / TODAY
Arguably the most popular in the list of green Chartreuse cocktails: the Last Word. This pale-green gin sour is a classic cocktail that was all but lost to history. But with the revival of cocktail culture, this one come back strong. It's equal parts sharp, sweet and sour, and its ingredient ratios are the equal parts same.
Make sure you pick up the green version of Chartreuse (the yellow version is much sweeter). Yellow Chartreuse is noted with flavors of honey, saffron and anise spice, whereas green Chartreuse shows more prominent flavors of lime, citrus, spice and fresh-cut herbs. Also, in fashion with the Irish holiday, it is a riff on an Irish whiskey cocktail of Prohibition. This cocktail has been lauded by modern mixologists since the rise of cocktail culture up ticked in the 1990s.
If you like those lucky drink recipes, you should also try these: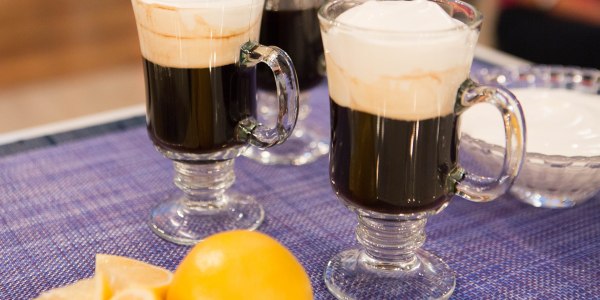 Nathan Congleton/TODAY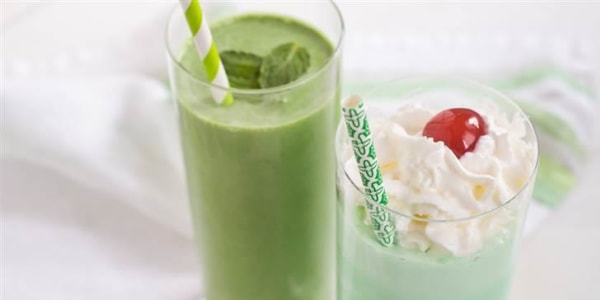 Casey Barber