Best Strawberry Cheesecake Bars Recipe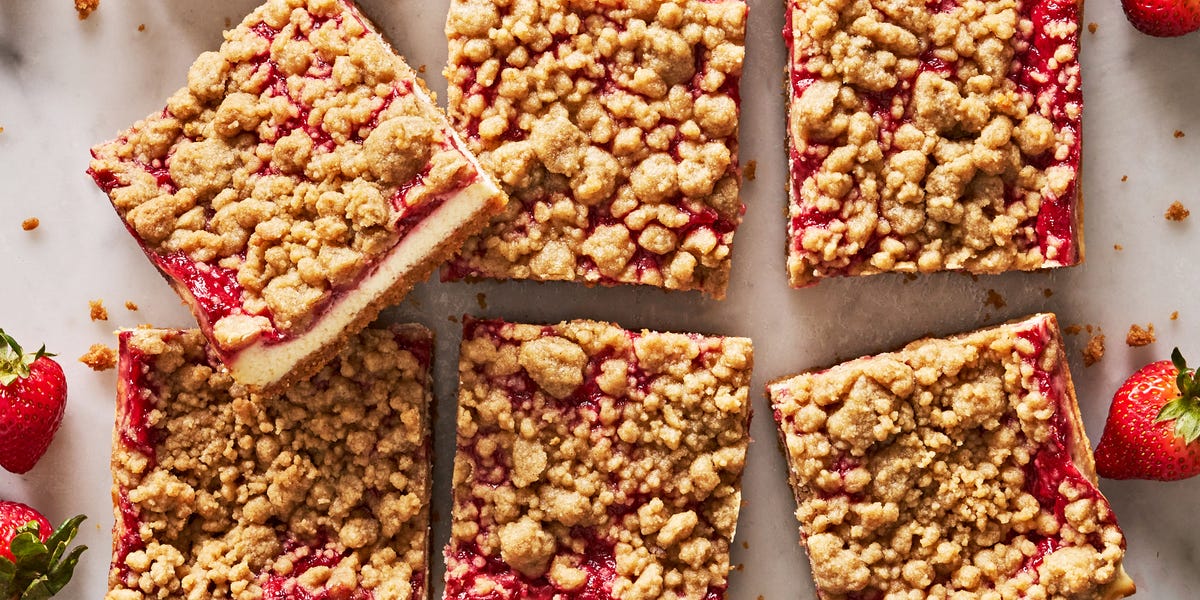 If you love
cheesecake, but hate worrying about water baths and cracked tops, cheesecake bars are THE dessert for you. Where your average cheesecake can be a real labor of love worthy of special occasions only, cheesecake bars are relatively straightforward to make. Take this strawberry version—to make them, we topped a simple graham cracker crust with a creamy cheesecake layer, a sweet pink fruit layer, and then crumbled a cinnamon-spiced streusel on top. The result is a cute, springy dessert that's remarkable enough to share for holidays and potlucks, but also easy enough to make anytime you're craving cheesecake. Honestly, the hardest part of these is waiting for them to set up in the fridge, so do your future self a favor and start making a batch now.
Made these? Let us know how it went in the comments below.
Advertisement – Continue Reading Below
Yields:

16

serving(s)

Prep Time:

15

mins

Total Time:

4

hrs

30

mins

Cal/Serv:

302
Ingredients
Crust
Crumble Topping & Assembly
Nutrition Information
Per Serving (Serves 16)

Calories302 Fat21 gSaturated fat11 gTrans fat0 gCholesterol75 mgSodium240 mgCarbohydrates25 gFiber1 gSugar17 gProtein4 gVitamin D0 mcgCalcium50 mgIron1 mgPotassium127 mg
Directions
Crust

Step 

1




Preheat oven to 350°. Lightly oil a 9″-by-9″ baking pan with cooking spray. Line bottom with parchment, leaving a 2″ overhang on 2 opposite sides. Lightly coat parchment with cooking spray.

Step 

2

In a medium bowl, mix crushed crackers, butter, granulated sugar, butter, and salt until mixture resembles wet sand and holds together when pressed.

Step 

3

Scrape mixture into prepared pan. Press into an even layer on bottom of up sides of pan with the back of a spoon or measuring cup.

Step 

4

Bake crust until golden brown, about 12 minutes. Transfer pan to a wire rack and let cool.

Strawberry Topping

In a medium saucepan over medium-high heat, cook strawberries, granulated sugar, lemon juice, and cornstarch, smashing berries with a potato masher or side of a wooden spoon to release juices, until mixture comes to a boil. Continue to boil, stirring occasionally, until thickened, 5 to 7 minutes. Let cool slightly while preparing cream cheese filling and crumble topping.

Cream Cheese Filling

In a large bowl, using a handheld mixer on medium-high speed, beat cream cheese, eggs, granulated sugar, vanilla, and salt until smooth. 

Crumble Topping & Assembly

Step 

1

In a medium bowl, whisk flour, brown sugar, cinnamon, and salt. Add butter and stir until a crumbly dough forms. Spread cream cheese filling over crust. Carefully dollop strawberry topping over cream cheese filling. Using your hands, crumble topping over.

Step 

2

Bake bar until puffed and just set in the center, about 35 minutes. Transfer pan to a wire rack and let cool completely. Refrigerate until well chilled, about 1 hour more.

Step 

3

Using parchment overhang, lift up bar and transfer to a cutting board. Slice into squares and top each slice with a halved strawberry.
This content is imported from poll. You may be able to find the same content in another format, or you may be able to find more information, at their web site.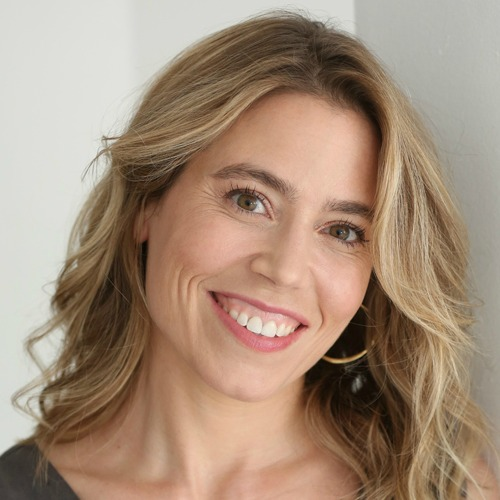 Recipe Developer
Laura Rege is a Food Stylist and Recipe Developer who regularly contributes recipes and styles videos and photos for Delish. If she isn't in the Delish kitchens, you'll most likely find her out on the town looking for the next food trends in the US and on her travels abroad.