Mile High Asian Food Week celebrates culture, community and AAPI cuisine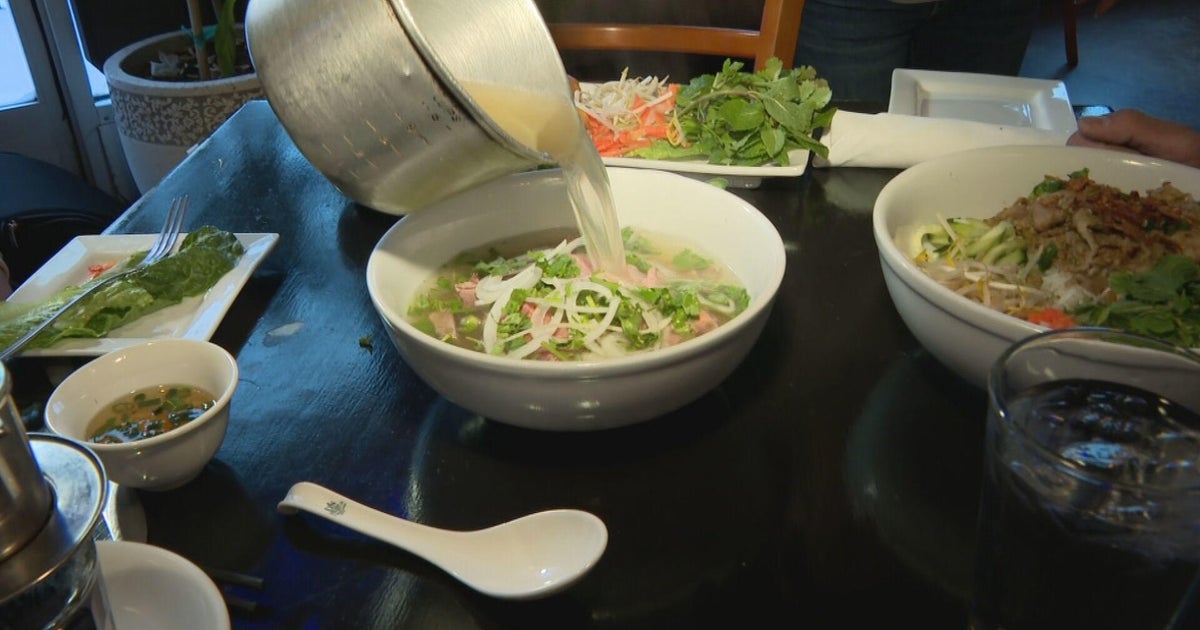 Mile High Asian Food Week celebrates culture, community, and AAPI cuisine. Food lovers can experience new Asian dishes, while getting perks like discounts and access to secret menu items. 
"In many Asian cultures, food symbolizes family. It's the way we show love and care and protection for each other. It's great that Colorado has this chance to feel inspired, try new foods, go to new spots, or just keep supporting the restaurants they've already been supporting," said Joanne Liu, founder of Mile High Asian Food Week. 
She says it's also a chance for Colorado to learn about their AAPI neighbors. According to state data, about 3.5% of Coloradans are Asian. 
Long Nguyen is a Vietnamese-born restaurant owner in Denver. When he opened Anise, it was a way to make a living. As crowds poured in, Nguyen found a new purpose in sharing not only his love for food but love for his culture. 
"Everybody knows Chinese food or Thai food, Korean food and Japanese food. Vietnamese food is fairly new to the American appetite," Nguyen said. 
The popularity of pho, a Vietnamese noodle soup, has boomed around Colorado since Nguyen arrived. It's the most ordered dish at Anise. But when he opened, he didn't want to have a "pho restaurant." 
"I don't want to say it's the best Vietnamese food, but it's the most famous Vietnamese food. Everybody knows pho!" Nguyen said. "There's more to Vietnamese food than pho."
He's proud to have a menu full of traditional dishes and takes pride in telling diners about each one. Nguyen says he rarely gets to go back to Vietnam now, as his restaurant requires much of his time. 
Food and identity often go hand-and-hand.   
Colorado once celebrated Asian Food Month. When Joanne Liu began the journey to revive Asian Food Week, she had family in mind. 
She showed CBS News Colorado photos from her childhood while enjoying soup dumplings at Chi Lin in Stanley Marketplace, another AFW restaurant. 
Her parents ran a Chinese restaurant. Now, she's determined to uplift Asian chefs. 
"I'm just reminded about my parents and the hard work and perseverance and sacrifices they made in their restaurant," Liu said. 
She's overjoyed by #AFW posts on social media of foodies trying new restaurants, especially after the years of challenges this community's endured.  
"Unfortunately, the bad actors are now very vocal and very brazen about what they do. I think l what is necessary is to speak out against what they say," said Nguyen. "We are part of American culture now. Asian Food Week is a time to show that our food is different, but it's good. Different is good." 
Whether you use chopsticks or a fork, celebrate your plate and the culture it came from. 
"The scene has been growing. It's very diverse, and it's just a lot of fun. We really wanted to elevate that," Liu said. "It's all about exploration and being able to share that with the Colorado community."
Mile High Asian Food Week runs through February 26. For more information visit: https://bit.ly/3KvpQtL