10 Tips to Finish Cooking for Shabbos (Even for a Crowd) Before Friday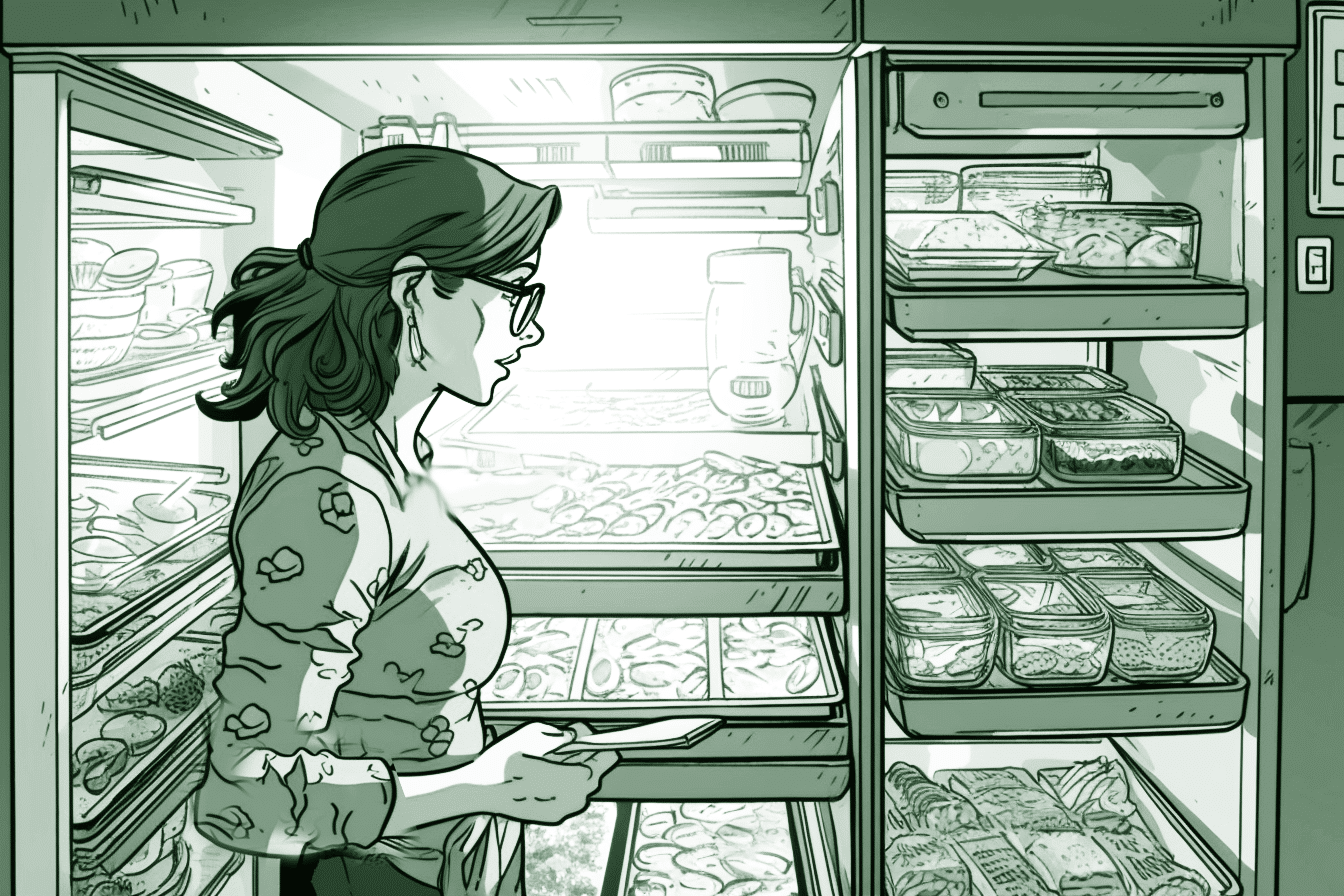 For all the 9-5 working ladies, you probably figured this one out already—but for those of you feeling the Friday rush, this one's for you.
I'm a natural procrastinator, but I've hosted entire Shabbosim for 20+ people without ever cooking on Friday (minus the exception in #4). It can be done. Procrastination often stems from a fear of unknown, so if you have your menu and prep schedule planned ahead, it can take the fear out of how will I get this all done on time?! And even leave you with a freed-up Friday for a manicure or beach day—or a stress-free workday. 
#1 The freezer is your friend
Get in the habit of making and freezing your key freezable Shabbos staples. Think: kugel, soup, slow roasted meats (brisket, ribs etc.—trust me, even picky eaters always compliment my frozen ribs more than when they're fresh out of the oven- the flavors develop over time).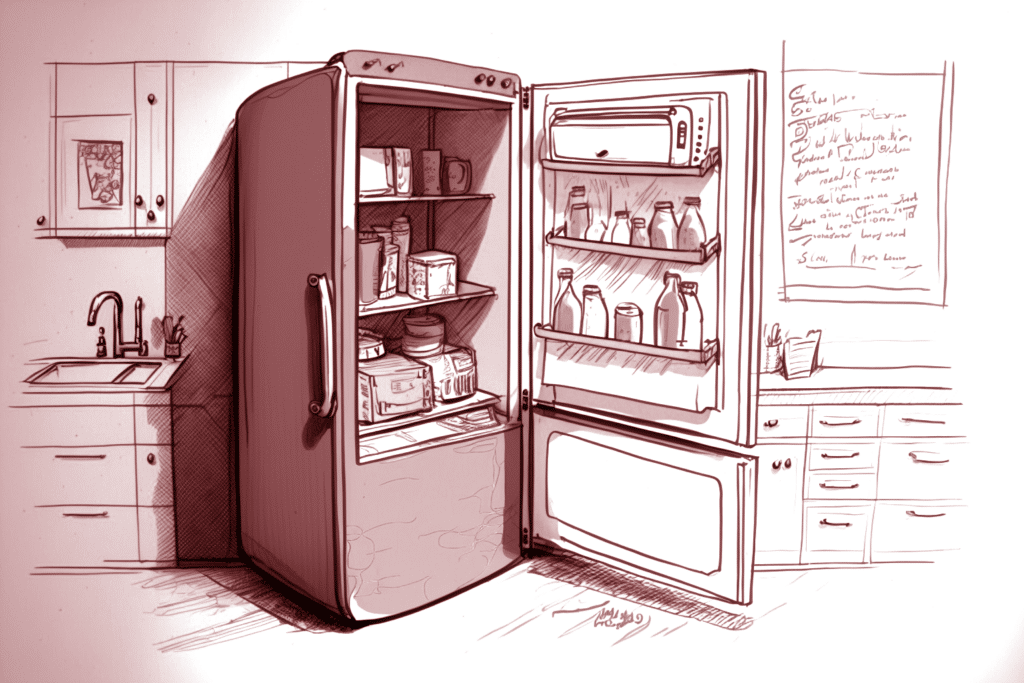 #2 Shabbos cooking prep can begin as early as… Motzei Shabbos
Don't associate Thursday or Friday as your Shabbos prep day, look at the whole week and make it work for you. If motzei shabbos or Sunday morning is free time for you, make your challah or dessert then and freeze. Dips, dressings, and toppings like pickled onions etc. can all be prepped and refrigerated up to a week (or 2! ahead). Have cleaning help on Mondays? Sunday night just became your new kugel night! Bring out all the mixers, food processors on Sunday evening or Monday morning…Yes, you can freeze it.
#3 Wednesday fresh is fresh enough- so cook ahead
I used to be super particular about making certain dishes as close as possible to Shabbos for maximum freshness, but guess what? If it's not going from oven to table within 15 minutes– it's pretty much all the same. It turns out those hot steaming veggies taste the same 4 hours later and when made the night before….and your deli roll doesn't know the difference between being reheated on a hot plate 24 hours or 36 hours later…it just knows it was in the fridge and now ready to get heated up and crispy.
#4 Exception to the cook ahead tip: oven-ready prep
If you're home or someone's available to remove food from the oven on Fridays–do all prep work on Wednesday or Thursday and pop it in the oven Friday morning or before Shabbos with enough time to finish cooking. Think pre-marinated meats and pre-made cookie dough. 
Sometimes I'll throw in a ready-to-cook dish at 7am and take it out by 9am before I need to leave the house. 
#5 Organize your food prep by like-minded tasks
For example: all veggies get cut the same time. If you're making soup, roasting vegetables, prepping for a salad—those tasks happen together. Your cutting board, knife, and peeler are already out… get your soup veggies sweating in the pot and then move onto your roasted vegetables, even if you only plan to cook them the next day.
#6 Organize your cooking by oven temp times
Time your oven. I separate my cooking by oven temperature. If I'm roasting at 425, I do all my roasting in one shot. Even if it's 2 batches– have all vegetables and roasted items ready on sheet pans waiting for a spot to open up. Then you're not stuck waiting for your oven to be ready for that batter you just made. Or, for example, rice gets scheduled to be put in the same time as chicken (yes, in case you missed the memo, rice goes in the oven—it's impossible to burn, easier to reheat, and no need to dirty an extra pot and transfer.)
#7 When pressed for time, skip patchkes. Roasted potatoes can replace kugel, baked goods are easy to replace with store bought or frozen dough.
In general, I don't do much kugels, cakes, baked anything— I opt for lots of roasted vegetables that get used to top salads, rice, grains, along with fresh herbs (pre-checked for time saving), and sauces. But that's a personal preference. 
#8 Have extra time one week— double or triple your recipes
6 sticks of margarine sounds like a lot…but you won't feel that way when you have ready-to-bake homemade dessert 3 weeks in a row without the prep. (Be careful, some baked good recipes don't triple well without adjusting the leavening agents and spices.)
#9 Prep your cholent on Thursday night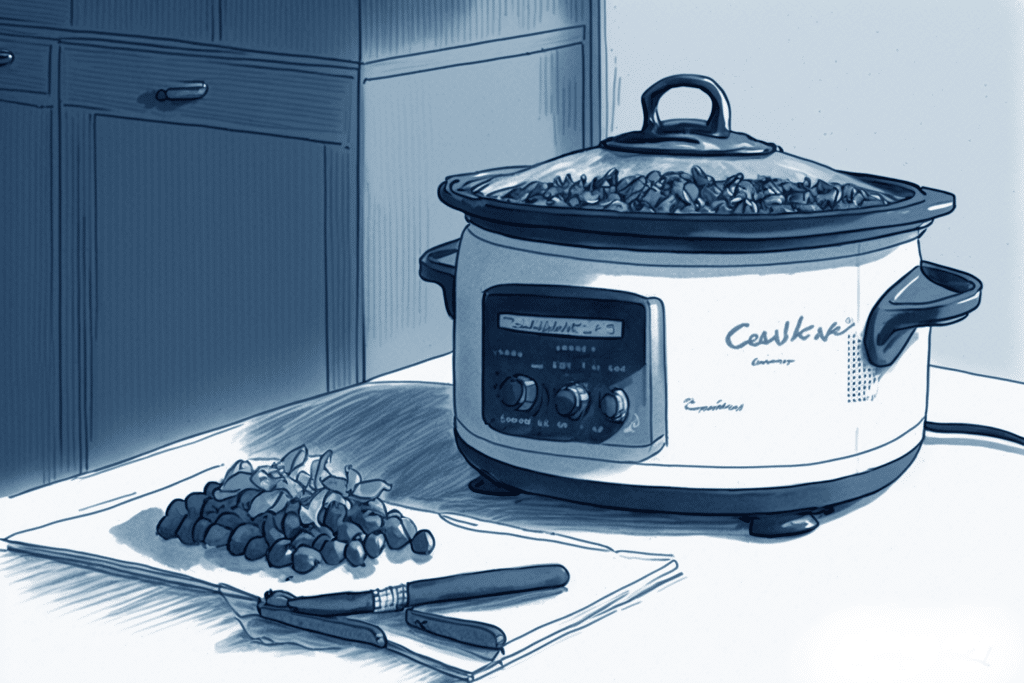 Refrigerate and just plug it in on Friday.  (Make sure potatoes are fully emerged in liquid so they don't brown.)
#10 Outline your shopping/cooking schedule and stick to it
Don't leave anything off your schedule, everything from garnishes to salad prep goes on the schedule. 
Something didn't make it into production in its intended time slot—you may need to drop it or find something else to drop.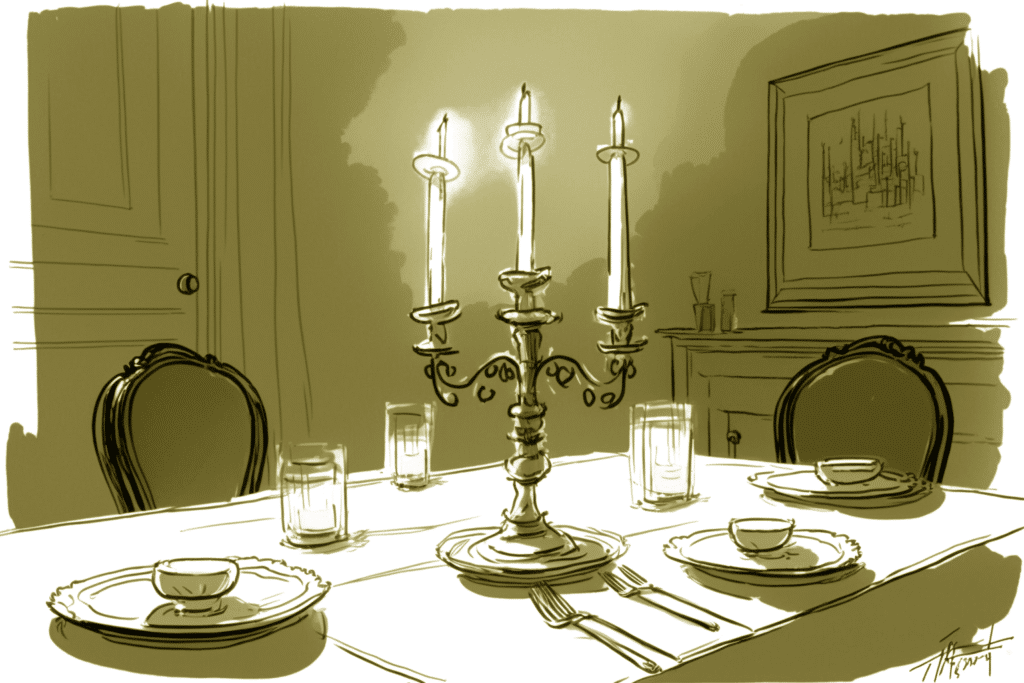 Sample Schedule 
Here's a menu if I'm cooking for a crowd and corresponding schedule (all 1st course & fish get repurposed for Shabbos lunch):
Menu
Challah
Dips (store bought)
Roasted Eggplant & Red onion herb mixture
Garlic & Tomato Confit
Crunchy Cabbage Salad
Balsamic Dill Salmon
Chicken Soup
Roasted Mini Potatoes & Pearl Onions
Crunchy Onion & Everything-Spice Topped Rice
Roasted Broccoli
Dry-Rubbed Ribs
Skillet Cookie Dessert (Dough pre-made frozen)
Cholent
Mini Pulled Rib & Avocado Tacos (Repurpose 3-4 ribs)
Roasted Vegetable Kale Salad
Potato Kugel-if needed, but it's coming from the freezer
Sunday
Make cookie dough & freeze (or have frozen from previous week)
Monday
Salad Dressings (last all week)
Pickled Onions for Tacos (last 2 weeks)
Tuesday
Make Challah & Freeze
Wednesday
Food/Fresh Produce Shop
Chicken Soup- get this on early in the day or as part of dinner prep
Cut/prep all vegetables for roasted vegetables, salad, dips, potatoes for cholent (soak in water)
Cut red onions for fish &Red onion herb mixture for eggplant 
Prep Garlic Tomato Confit for roasting
Thursday
Prep Cholent& Rib Rub
6:30pm-7pm Bake Pre-made or frozen dessert dough
7pm| Bake Salmon& Covered Rice
7:30pm | Roast all vegetables: potatoes, broccoli, eggplant ramen/almonds for cole slaw
8:30pm | Bake ribs low for 1.5 hours same time as garlic confit-finish last hour or so in oven before Shabbos.
**Alternatively, throw in prepped ribs 7:30am-10am Friday morning
8:30pm Finish Active Cooking! 
Friday
You time!