Kitchen tools that do it all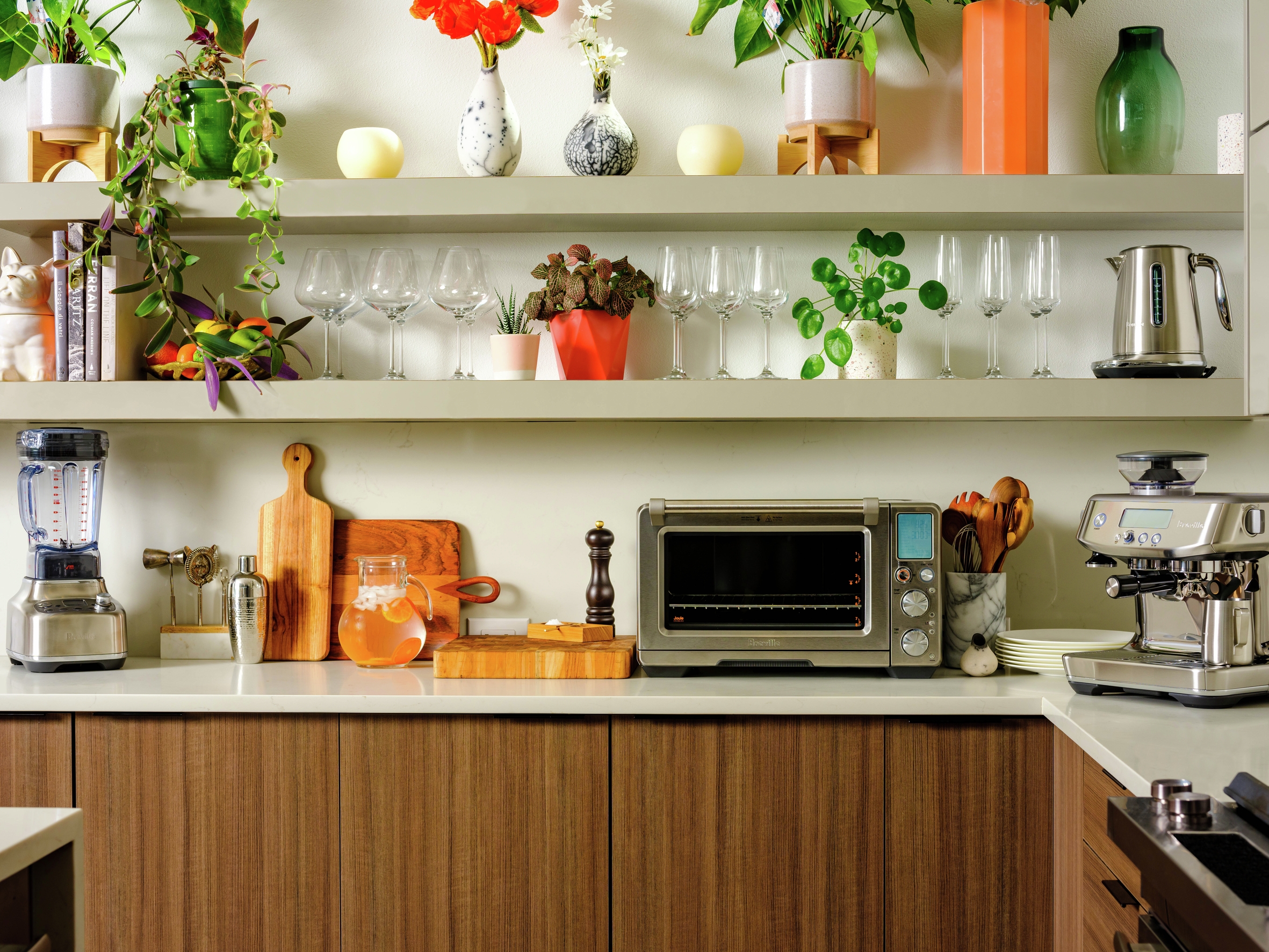 Reviews and recommendations are unbiased and products are independently selected. Postmedia may earn an affiliate commission from purchases made through links on this page.
Article content
Do-everything machines will let you precisely control speed, temperature, and cooking times
Article content
Multi-functional kitchen materials and equipment have existed for almost as long as we've been cooking.
Article content
As early as the sixth century, for example, Chinese people produced vessels made of cast iron, which to this day is used to make highly reliable pots and pans. When covered in enamel, cast iron is even more versatile — and more colourful.
A new multi-purpose, made-in-France stackable set from Staub includes a 4-litre pot they call a cocotte, a 24-cm skillet, and a lid that that fits both. Sloped sides nest when stored, while attachable rubberized bumpers guard against scratches.
Cast iron's superb heat retention makes it ideal for slow-cooking. A tight-fitting lid with tiny spikes (another ancient detail) creates constant condensation.
Article content
Enamel cast iron is also good for rustic breads, as well as upside-down fruit cakes and cobblers. It also produces an excellent roasted chicken when pre-heated, and is handy for all-in-one pasta and egg dishes.
Compatible with all stovetops, it's oven safe up to 260°C. It's also dishwasher safe, although hand-washing is recommended. The set was recently on sale for $400, down from $600.
One of the most enduring contemporary multi-tasking appliances arrived in the 1960s. After working at a French company that launched a machine combining several functions in one unit, German Hansjorg Gerber developed a food processor that both prepared and heated ingredients. The resulting Thermomix is now in more than 11 million kitchens worldwide.
Article content
I recently tested the newest Thermomix model. This do-everything machine let me precisely control speed, temperature, and cooking times through a screen on the unit. I got consistent results with the same recipes used multiple times, and quickly found ways to incorporate its many functions into my own and new dishes.
Good for both quick soups or slow-cooked stews, it also handles dainty tasks like crème pâtissière, fine sauce, and melted chocolate.
It makes very silky purees for coulis, small batch soup from leftovers, or baby food. There are tasty recipes for breads and cookies.
It's a relatively easy machine to operate, but Thermomix does a free in-home demonstration that's very helpful.
There's ongoing support through Cookidoo, an app that shares tips and recipes, including one of the most delicious parmesan risotto I've ever made.
Article content
The Thermomix TM6 retails for about $2100 at www.thermomix.ca.
To read about the cost-effectiveness of do-it-all machines, go to www.aroundthehouse.ca
Breville's Joule Oven Air Fryer Pro has similar versatility for baking and cooking. Functions include toast, bagel, bake, grill, air-fry, dehydrate, reheat, and slow cook.
For more variation, rack type and positions can be changed, and used with timed and convection options. The combination of circulation, rack placement, and heat settings make it especially good for breads, buns, and crackers.
I like that in addition to full meals, it make small batches cost-effectively. That's useful for dehydrating a few aging apples or oranges instead of throwing them out, or to make just a dozen cookies from frozen home-made dough.
Article content
Extremely good value, I think, for about $800 — especially in a smaller space. A Joule oven app has guided recipes. I can attest that the guided steak recipe does indeed make a perfect steak. Other nifty functions include autopilot, a rotate reminder, and voice activation.
The Ninja Foodi Possible Pan is one of several new non-stick pans that are supposed to do everything from sauté on the stove-top to slow-cook in the oven, where it's safe up to 500°F.
This one works on all cooktop types, is dishwasher-safe, and comes with a steamer/strainer, a spatula, and a lid that has a convenient slot for the spatula. About $130.
Stove-to-table dishes benefit from another ancient, useful kitchen tool—the trivet—a heat-proof stand that protects the surface underneath. For unique trivets, check out Pacha Indigenous Art Collection, a Toronto-based studio that focuses on Indigenous arts from North and South America. Artists change, so visit often.
Vicky Sanderson is the editor of Around the House, www. aroundthehouse. ca. Check her out on Instagram@ athwithvicky, Twitter ATHwithVicky and or Facebook.com/ATHVicky.ca.