Outdoors with Luke: Luke shares outdoor cooking tips | Sports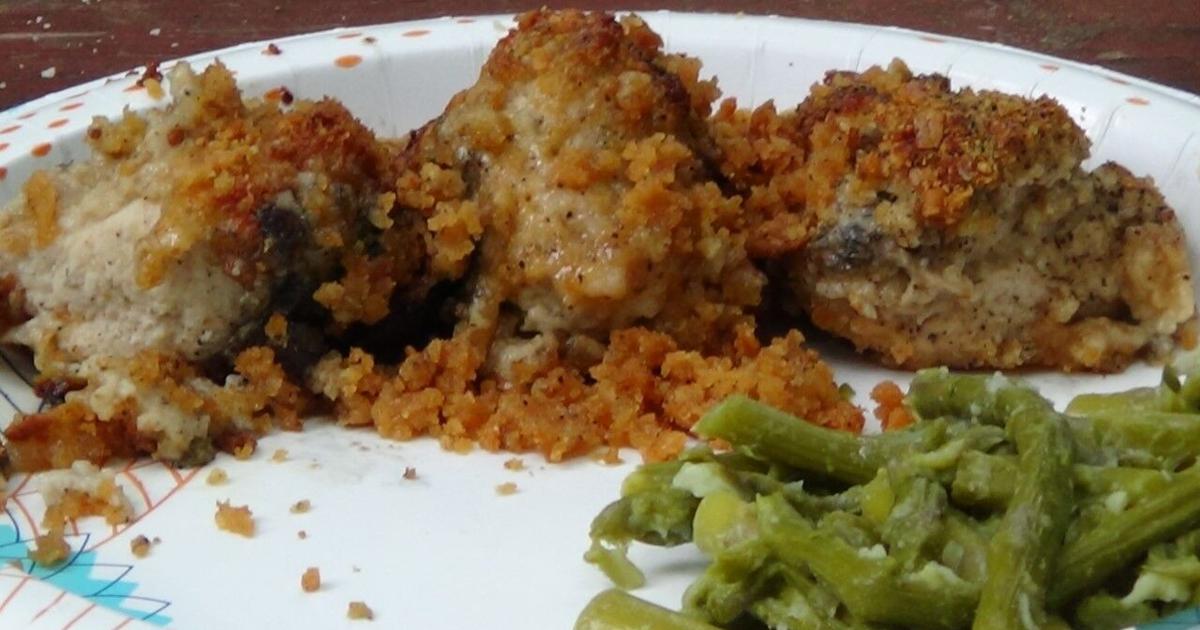 If you've been reading my column the past couple weeks, you've seen my account of a successful turkey hunt on the famed Y.O. Ranch near Mountain Home down in the Texas Hill Country.
  As Mr. Paul Harvey used to say, this week, I'll relate to you the "Rest of the story."
  To me, a hunt or a fishing trip are not complete until I cook and enjoy a meal from my harvest from the woods or water. Through the years, I've learned a lot of different ways to cook fish and game from others and I've done a great deal of experimenting on my own. One of my favorite recipes I learned is from the late Bob Hood. Bob loved cooking with dutch kettles over campfire coals and we often prepared this dish for a noon-time meal after a successful quail hunt out in West Texas. The ingredients are pretty basic; a kettle full of quail, 1.5 sticks of butter, quail, 4 rows of Ritz Crackers and salt and pepper.
  After this recent turkey hunt, I decided to substitute the white meat from my gobbler for the quail Bob and I usually cooked. I cut the breast meat into pieces about the size of a quail, coated them with melted butter and then covered them with cracker meal. I do most of my campfire cooking in a big cast-iron skillet with lid and a #10 dutch kettle. The key to success with a dutch kettle is to make sure you do not get too much heat under the pot. A good rule of thumb is about 13 charcoal briquettes on top of the recessed lid and about seven or eight underneath. I usually cook with embers from the campfire but briquettes are much easier to work with until you learn how to gauge the heat. Of course, the amount of heat depends upon the ambient air temperature. When it's freezing and windy outside, it obviously requires more heat to bring the kettle up to cooking temperature. When the air temperature is 70 degrees or more, the basic 13-above and 7-below formula works just fine.
  It's important to have extra cracker meal to cover the pieces of breast meat; an ample amount of black pepper on top is a must! While the kettle is working its magic, rotate the lid with coals 180 degrees and pick up the entire kettle and turn it the opposite direction. This helps to distribute the heat and avoid hotspots. It takes somewhere around 40 minutes once the coals are placed on top but it's a good idea to gingerly pull the lid after about 30 minutes for a check. 
  Cooking with cast iron over a campfire is a bit more challenging than setting the kitchen oven at the desired temperature and removing the finished product when the timer sounds but dutch kettle cooking is not rocket science.
  You will find that the aroma coming from that kettle will have your friends hovering just downwind with plates, fork and knives ready to dig in but give it about 40 minutes. Fight them off if you must! About two quail-size pieces of the turkey breast, covered with extra Ritz cracker crumbs is about right for the average person. Grilled asparagus is in season now and it makes a great side dish to this meal.
  Through the years, I have encountered a lot of turkey hunters that have no idea how to prepare the legs and thigh meat from wild turkeys. Wild turkey, unlike their domestic counterparts, have to use their "landing gear" for motivation while foraging for food, often traveling many miles each day. A wild turkey drumstick is extremely tough. I've seen guys try to grill them and it would take the teeth of a grizzly bear to chew the meat! With 10 or so tiny feather bones it can be a challenge to cook but years ago I learned from an old Mexican cook down on the border how to make the best fajitas out of wild turkey legs and thighs. The trick to tenderizing any cut of tough meat is slow cooking with moisture.
  I begin with placing the dark meat in heavy duty aluminum foil and coating with olive oil, then sprinkling with a generous amount of Fiesta Fajita seasoning. I use my Smokin Tex electric smoker set at 225 degrees for an hour to give the pieces plenty of smoke flavor; pecan wood is my favorite but hickory or any fruit wood also gives the meat a great flavor. After the pieces are smoked, add a bit more oil and just a little water or apple juice, then wrap tightly and allow to steam/bake for five or six hours. Make sure and check for doneness after four hours. I then hold the end of the drumsticks to keep the little feather bones intact and strip the meat away. The thigh meat will simply fall off the bone. I often freeze the smoked/seasoned meat and make fajitas later. If I'm at camp with friends, I toss the meat in a cast-iron skillet with a bit more seasoning, onions, bell pepper and onion and enjoy some very fresh camp fajitas. Wrapped in a hot flour tortilla and garnished with cilantro and a bit of picante sauce, these fajitas will rival those you enjoy at your favorite restaurant.
  Note: If you haven't had a successful turkey season thus far, you can substitute chicken breast in either of these recipes or, for the dutch kettle recipe, cornish hens. Just make sure and have plenty of that Ritz cracker meal! You will thank me when you spoon a generous pile of the cracker meal on the dutch kettle baked fowl! And wrap five or six pieces of asparagus in bacon for the grill. The bacon bastes the asparagus while cooking and adds a great deal of flavor. You might want to dust it with a bit of garlic powder to add even more flavor!
  Contact outdoors writer Luke Clayton through his website www.catfishradio.org