31 Valentine's Day Dessert Ideas 2023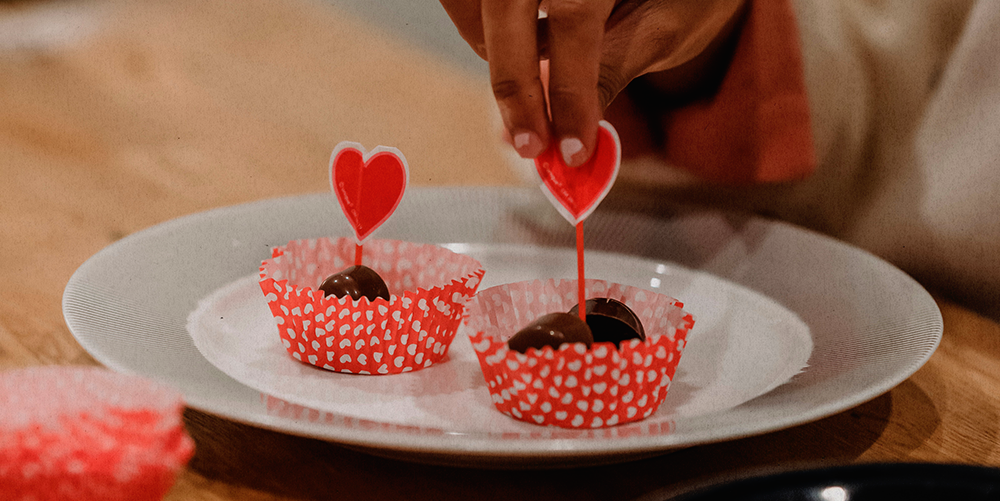 When you're a kid, Valentine's Day is pretty much about eating all the candy you can at your class party. But now that you're an adult, it's…okay, pretty much still all about the candy, if we're being real. But instead of eating all the chocolate you can get your hands on, you should try making your own Valentine's Day dessert for something different this year. Whether you want a romantic ending to your cozy date night at home or you're looking for something to serve at your Galentine's Day party, these Valentine's dessert recipes are sure to make everyone fall in love.
No matter what your baking skills are, we've got a sweet recipe for everyone to try. Some of these are super-duper easy. Like, three ingredients and you don't even need to turn on your oven kind of easy. Of course, if you're a baking pro, we've also got some more elaborate recipes that'll impress everyone. Plus, if you or your sweetheart are gluten-free or vegan, we grabbed a few recipes that work for them. Because no one should ever have to skip dessert, imo.
And if you're still looking for romantic Valentine's Day gifts for your sweetheart or ideas for V-Day cocktails, we've got you covered on those, too. Keep scrolling to find all the best Valentine's Day dessert ideas to serve this February 14th.
Advertisement – Continue Reading Below
Advertisement – Continue Reading Below