At the intersection of food and culture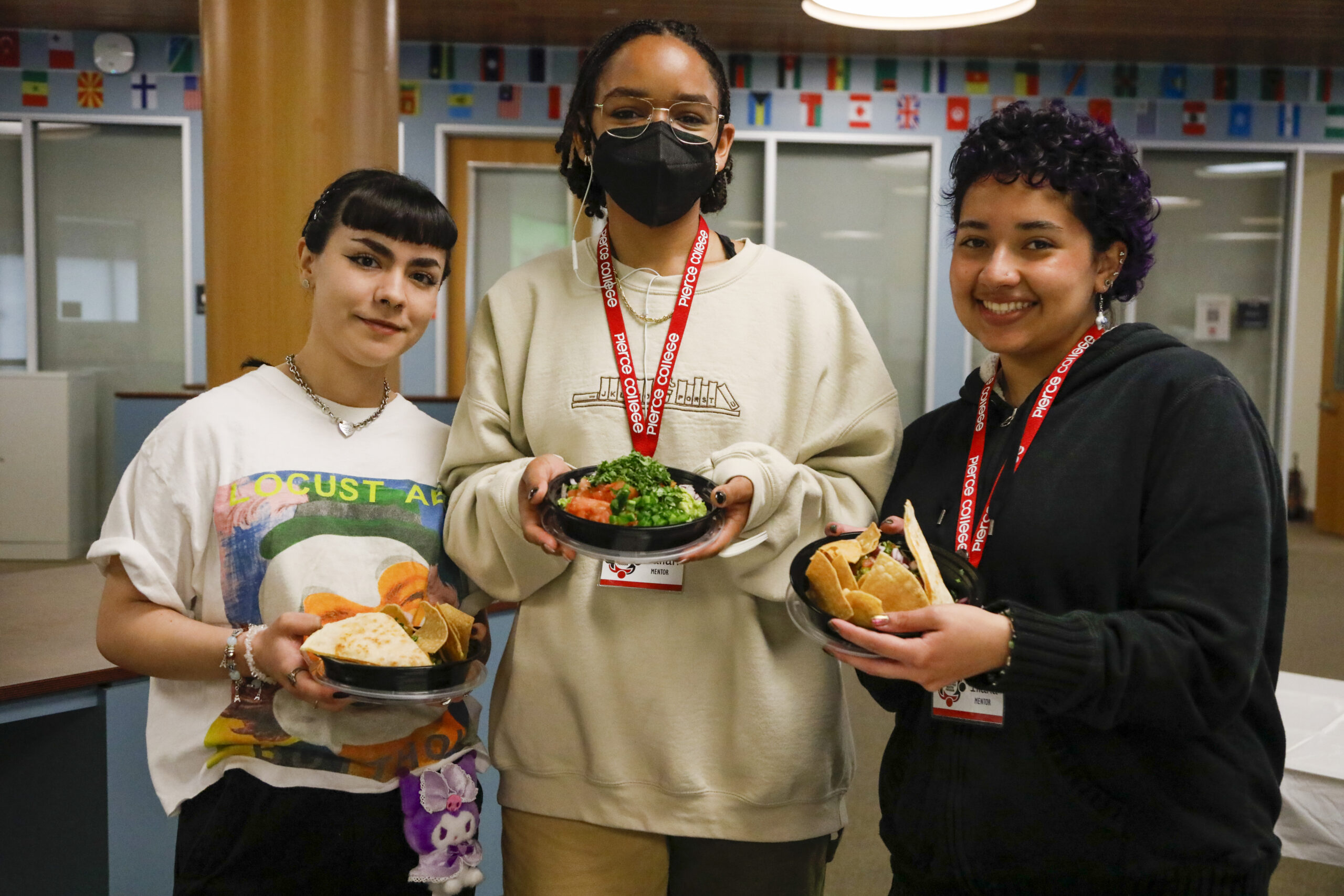 No matter how different we are as individuals, we can all bond over a good meal.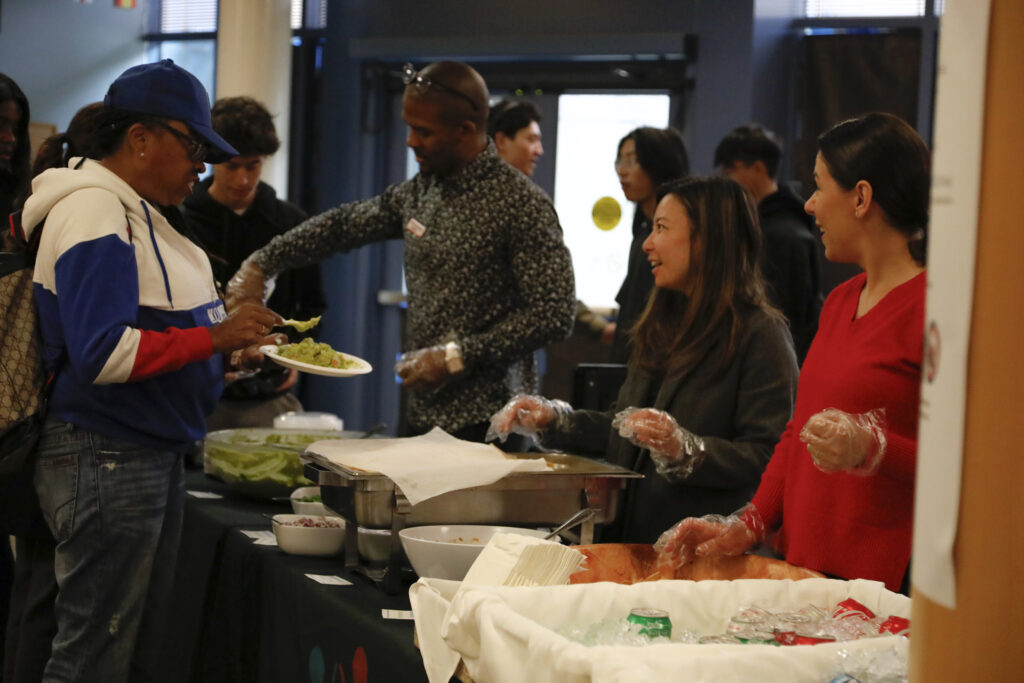 "Food and Culture: Exploring the Intersection" was the first event of its kind at Pierce College. Held at the Multicultural Center on Monday, the event was a collaboration between the Brahma Bodega and the Multicultural Center that brought students and faculty together. 
The event provided an opportunity for people to learn about food and culture while making a dish.
Multicultural Center Coordinator Tatevik Melkumyan came up with the idea of the event while sharing food with her colleagues. Different dishes reminded them of foods from their own culture. 
"We think we're very different, but really, we're the same and we're connected in a lot more ways than we actually know of," Melkumyan said. "Being able to learn about food from different cultures and learning through food that we're actually very much connected and very similar. So that's what sparked the idea for the event." 
A lot of people can relate to the feeling of having their own comfort foods, so this gives students the opportunity to experience comfort foods associated with various cultures. 
Brahma Bodega Coordinator Geremy Mason spoke about the significance of students exploring different aspects of themselves through traditions and food.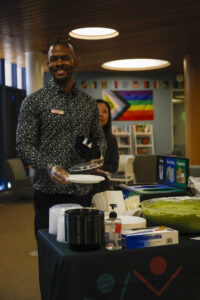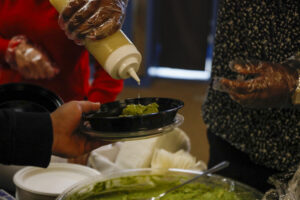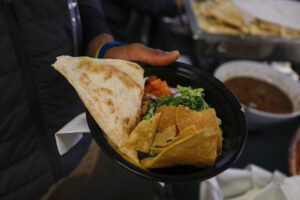 "I think it's really important that students can explore all aspects of multiculturalism," Mason said. "Food preparation, as we were talking about in the presentation, is a big part of cultural identity and tradition. We wanted to have some kind of collaboration where we got to discuss that and have an engaging activity." 
After discussing the importance of food and culture, and the way they are interwoven, the main dish for the event was based on traditional Mexican cuisine. With the use of avocados in many different forms and cultures, students and faculty were able to create their own guacamole. 
Ingredients and materials were prepared at the food station for people to assemble their plates. From tomatoes, avocados, and red onions, to cilantro, salsa, and quesadillas. There was a wide variety of choices, as well as chips and refreshments.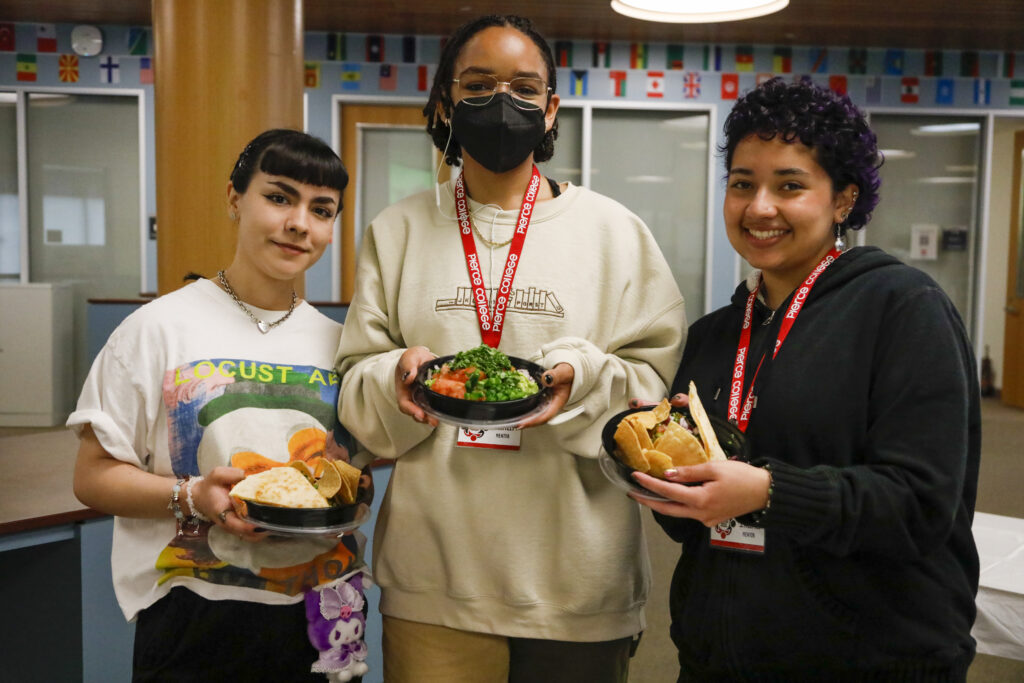 Pierce student Isabella Vieyra enjoyed the presentation and the making of guacamole. 
"I am Mexican, so it does feel like it hits a little close to home," Vieyra said. "I think it's fun and interactive and the presentation was a good explanation of its significance in Mexican culture."
Dean of Student Engagement Juan Carlos Astorga expressed his connection to family traditions, and why it's important for students to engage in the food of their culture. 
"It's an amazing opportunity because as we talk about food and culture and the connection to that, it's also about a connection to our elders and how we pass on traditions," Astorga said. "It's engaging our connection to culture, but also introducing how food does those intersectional connections to each other."