Bar Moro, a celebration of Iberian and Mediterranean food culture, now open in Clayton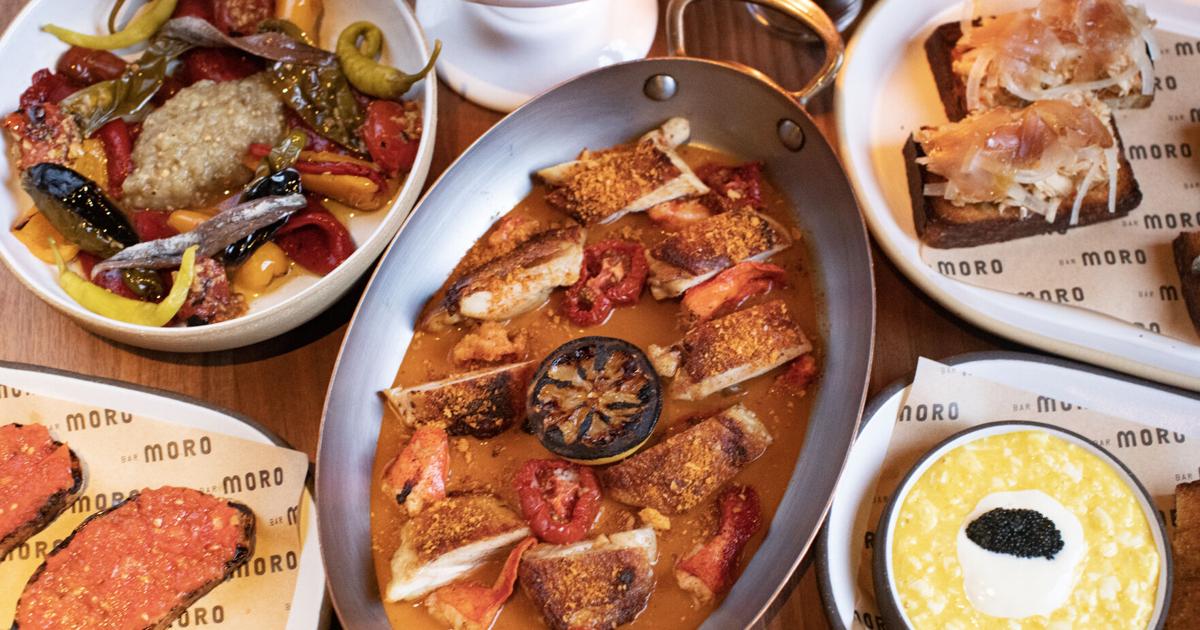 Chef Ben Poremba's latest highly-anticipated concept recently debuted in Clayton. Bar Moro opened in mid-October and has quickly become a popular destination for Spanish- and Mediterranean-inspired food and drink.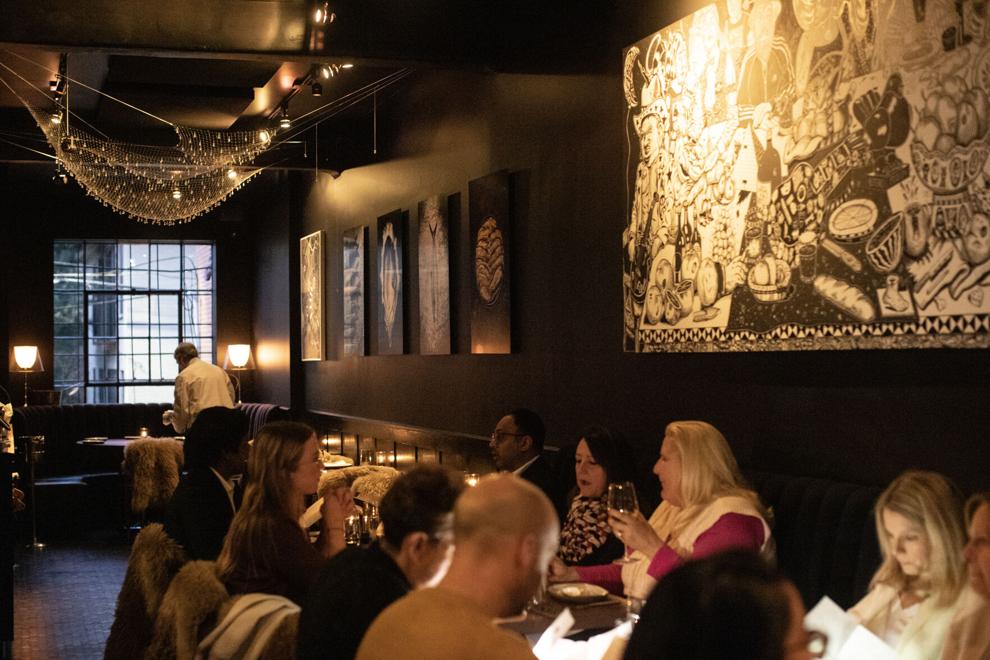 As reported by Feast in October, Moro stands for "moor," an homage to the cultural traditions of Islamic Spain, the Arabic Mediterranean and Poremba's Moroccan heritage. Bar Moro falls under the Bengelina Hospitality Group brand (Elaia, Olio, Nixta, etc.) and fills the space previously occupied by Billie-Jean. The bar and restaurant celebrates Iberian and Mediterranean food culture, with offerings including tapas, regional classics and a robust beverage program.
"Bar Moro is an idea that Ben had to represent Spanish cuisine," says Luciano Racca, who serves as the general manager of Bengelina Hospitality Group. "It's food at its finest, but in a relaxed environment. While quality is above everything else, it still has a bar feel like you're in Spain – it's busy, it's noisy, it's alive. That's the atmosphere we want to transmit. It's very high-end food and a very cozy experience."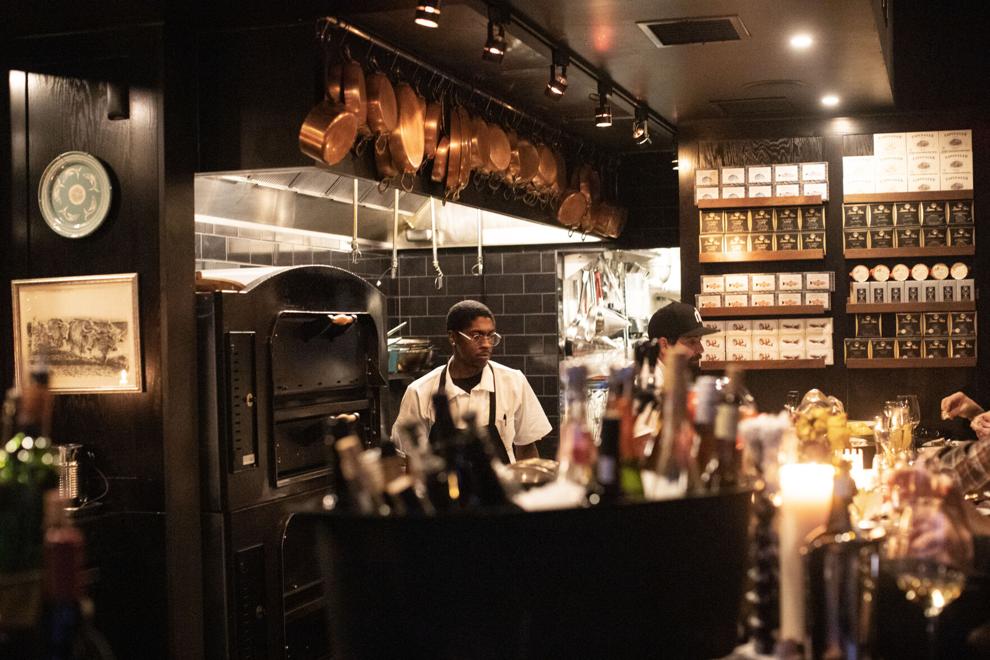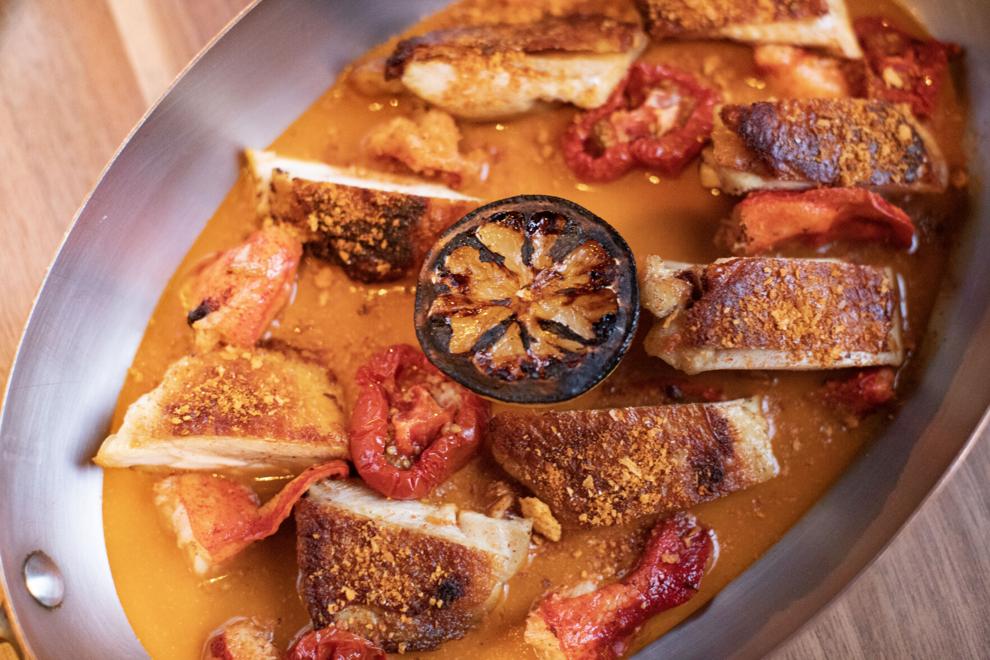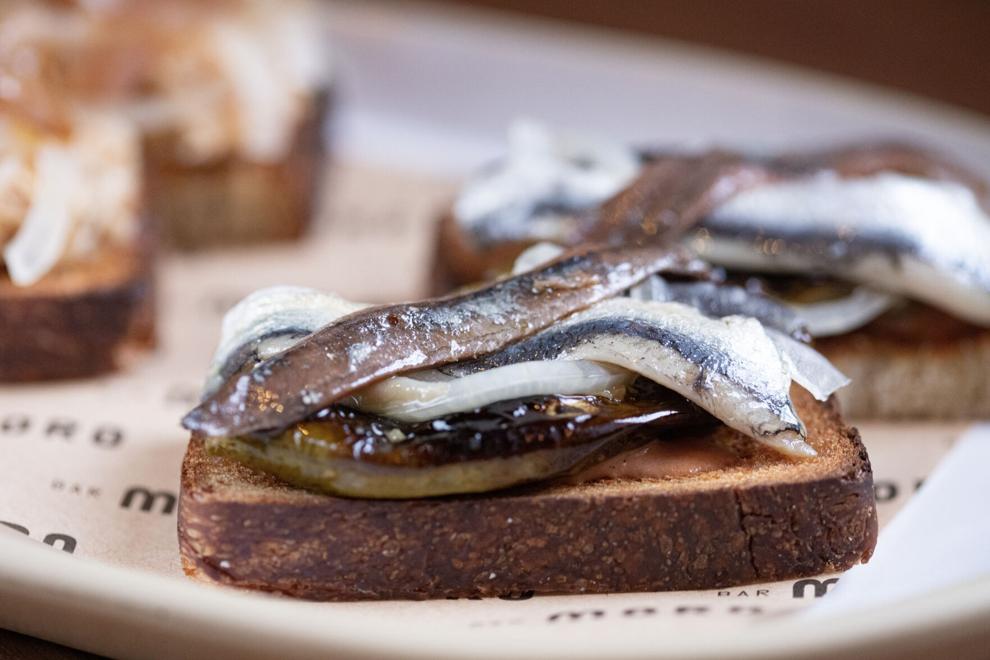 According to Racca, benchmarks of the food menu include traditional dishes such as pan con tomate – "the dish that really opened up the idea of building a Spanish menu." High-end conservas, or tinned fish, are another highlight alongside hand-sliced jamon iberico and gambas – sustainably raised shrimp delivered fresh daily from Triple J Farm out of Foristell, Missouri.
A selection of vegetables and salads include options such as escalavida (Catalan roasted vegetables) with roasted peppers, eggplant, tapenade and anchovies, while large plates include mar i muntanya (Catalan-style roasted chicken with lobster sauce) and arroz negro cremoso – a squid ink rice porridge with chorizo, braised octopus and celery leaf. For dessert, the kitchen offers a basque cheesecake.
Wine selections include curated options from Spain and Portugal, with an emphasis on sherry informed by a winery research trip Racca took to Spain last summer, as well as vermouth. Five different gin and tonic options made with Spanish ingredients are available along with a selection of cocktails, spritzers, shrubs and sangria.
"It's very exciting to have a Spanish place back in St. Louis," Racca says. "As with all of his concepts, Ben really loves to put in place something that really speaks the language of what we try to represent, elevating the experience to a level that was very unexpected. That's the main reason why people should come try it out."
Bar Moro is open Tuesday through Saturday from 4 p.m. until close – final reservations are taken at 9:30 p.m.