Richard Saxton's Chocolate Cloud Cake (Recipe Review)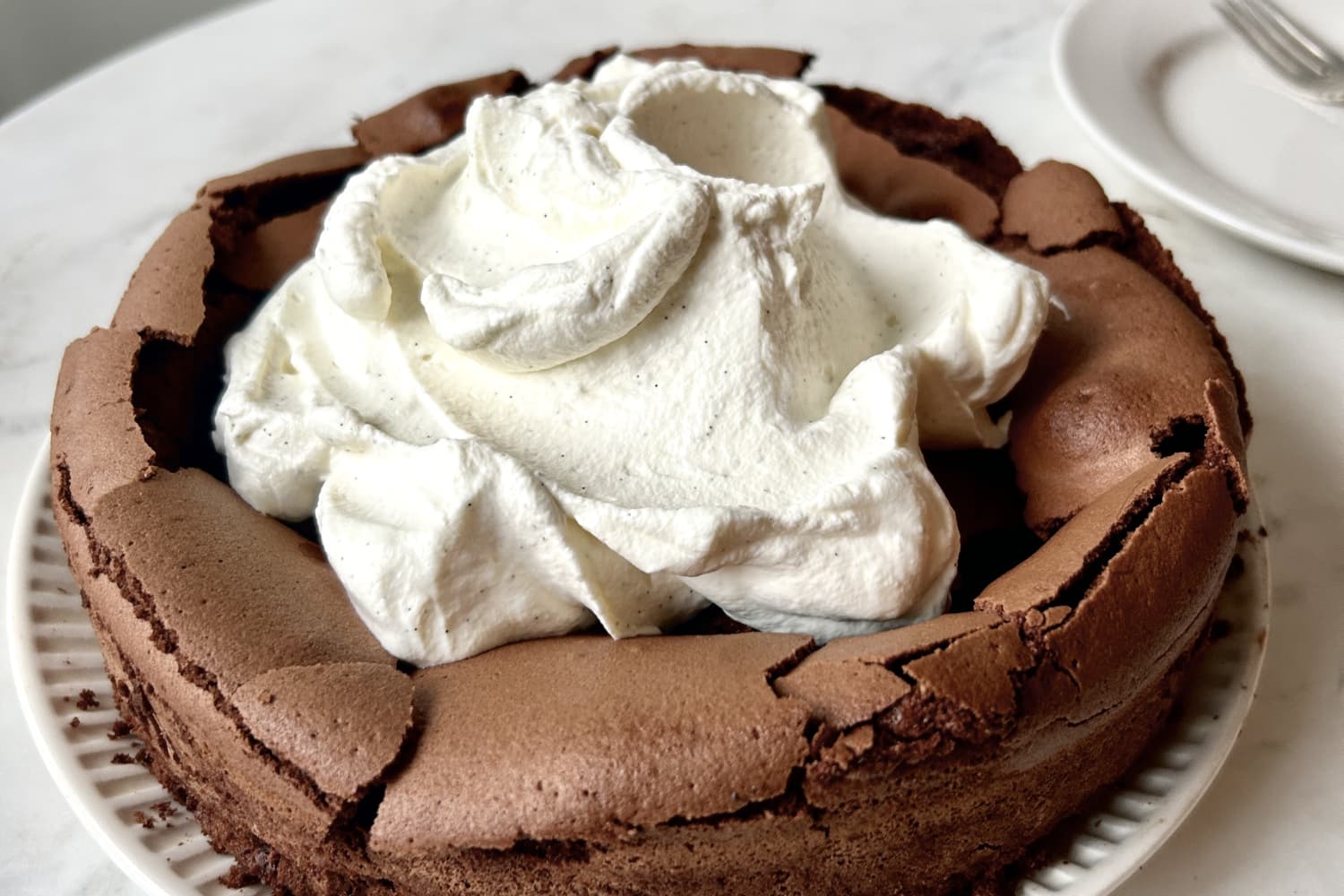 They say great love is known to happen upon you when you're not looking for it. Such is the case the first time I discovered the late Richard Sax's Chocolate Cloud Cake.  
My father is a restaurant chef who didn't pay much mind to cookbooks. For him, cookbooks were mostly for flipping through and getting inspiration — a source from which to always improvise and never follow. In learning how to cook as a kid with my dad, I was trained on thin air, depending on improvisation and instinct, not any particular tome, Julia Child's or otherwise. 
Even though I had been raised around food and in restaurant kitchens my whole life, I became deeply immersed in cookbooks on my own terms after graduating college. I moved to New York, started working in a professional test kitchen, and was mentored by former magazine editors who referenced cookbooks and their recipes with impressive, encyclopedic recall. Now, I curate my library with the intentionality of someone living in a New York-sized apartment (not huge), and as someone who buys a cookbook because she actively wants to read it cover to cover and follow its recipes. It's an experience that ironically feels refreshing and new — like hearing a different person's voice for the first time, when you've ever only listened to your own.
About a year ago, deep within one of my epic cookbook research tunnels, I found this beautiful piece that iconic cookbook editor Rux Martin had written about Richard Sax, one of her authors who later became her friend. Sax penned the Odyssean and now canon Classic Home Desserts, which won a James Beard Award and an IACP Award mere months before Sax died of AIDS at the age of 46. Immediately after reading Rux's piece and seeing the book, Classic Home Desserts was in my shopping cart. They were smart to choose the photo of his Cloud Cake as the image for the cover.
What Makes Cloud Cake So Amazing
I'm not known to be discriminatory when it comes to dessert, but I am preferential to chocolate. Fudgy, dense, and intense, a flourless chocolate cake is probably the pinnacle of all chocolate confections, in my opinion. But Sax's recipe upended all my flourless chocolate cake views with a cake that truly lives up to its name: a cloud. 
I love this recipe for so many reasons, but mostly because it's surprising and fun to eat. Close in identity to a soufflé, the top has a shatteringly crisp meringue-like layer, which breaks up into shards when you release it from its springform pan, and the base of the cake collapses in the center. That's meant to happen, and you're grateful for it, because it takes all pressure off of finessing a certain kind of presentation, and ends up organically beautiful all on its own. A giant, billowing pile of whipped cream in the center doesn't hurt, either. I like adding vanilla beans and a pinch of salt to mine. 
The cake is light and delicate, but still deeply chocolatey. When chocolate dessert recipes confusingly use only cocoa powder, I always find myself feeling a little hollow, missing that true chocolate flavor that only solid bar chocolate can provide. Sax seems to know this, not asking you to use expensive, high-quality chocolate, but chocolate nonetheless. Seeing as the rest of the ingredients are cheap pantry staples, I splurge a bit on good chocolate. If you're going to do it, do it, you know? 
If You're Going to Make Cloud Cake, a Few Tips