St. Patrick's Day: Tips for cooking perfect corned beef for your friends, family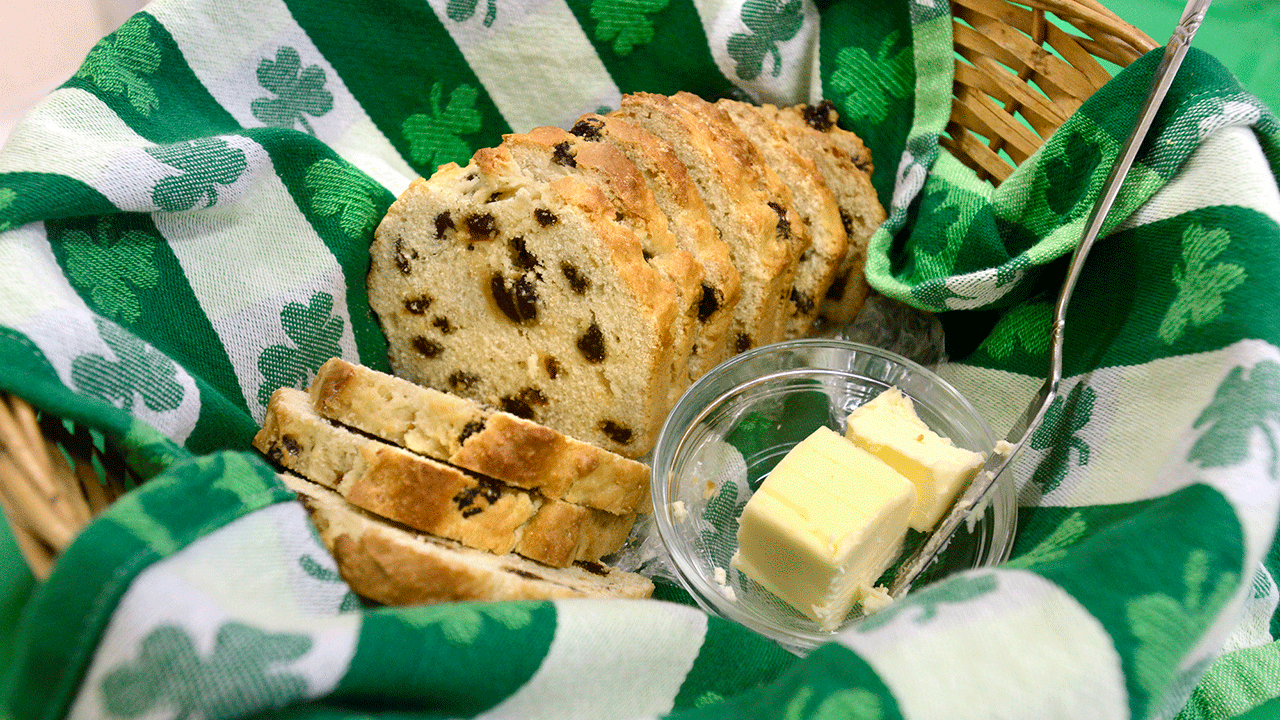 If you are celebrating St. Patrick's Day, you may be interested in making (or eating) corned beef and cabbage. 
If the responsibility to make the corned beef falls on you this year, here are some tips and tricks to help you cook the perfect Irish meal for everyone to enjoy.
Best seasonings
Best cheeses
Best sauces
Best temperature for cooking
Best bread
1. Best seasonings for corned beef
If you buy a packaged corned beef from the store, it is very possible that it has already been seasoned.
ST PATRICK'S DAY: THE HISTORY BEHIND THE HOLIDAY IN THE UNITED STATES
While it wouldn't hurt to add more, make sure to check before you start adding extra ingredients.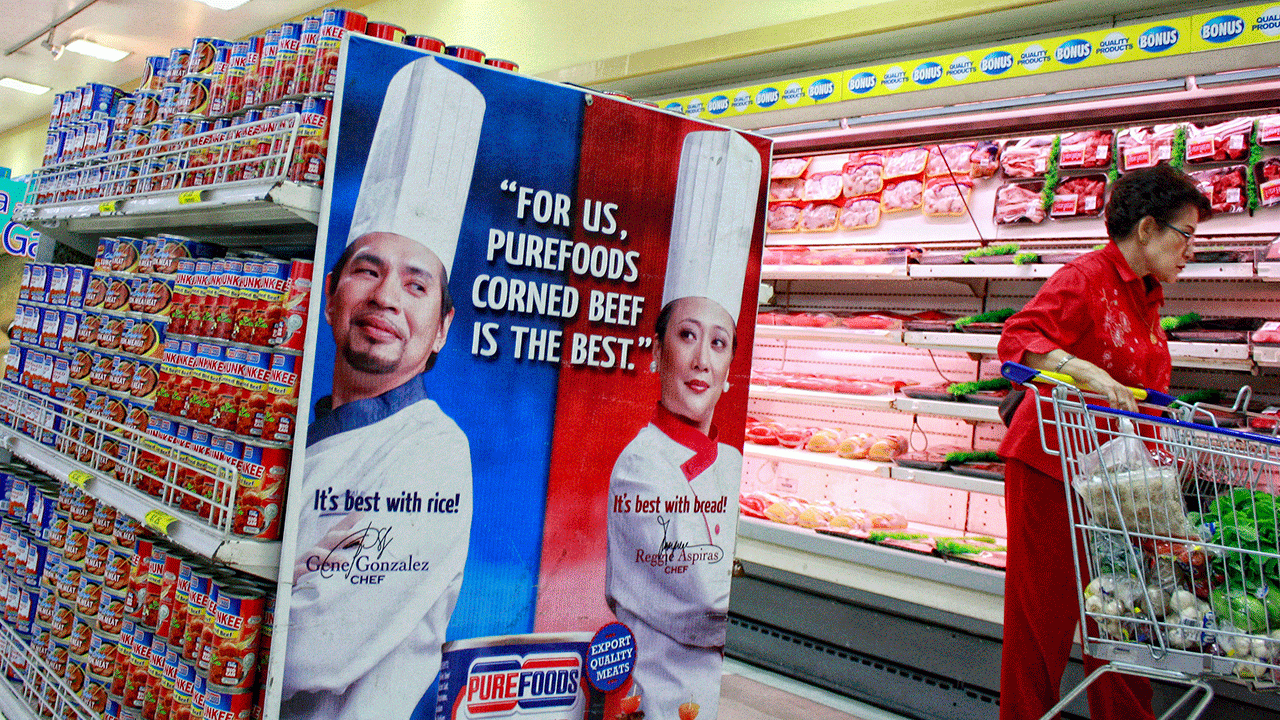 Some of the best seasonings for corned beef, according to NewsCore, include peppercorn, bay leaves, allspice, cinnamon, ginger, coriander, cloves, nutmeg, mustard seed and garlic.
2. Best cheeses for corned beef
There are lots of different cheeses that pair wonderfully with corned beef. 
Because there are so many different variations of cheese that work, it's up personal preference as to which cheese you pair with the meat.
ST PATRICK'S DAY: THE BIGGEST PARTIES ACROSS UNITED STATES TO CELEBRATE LUCK OF THE IRISH
That said, when it comes to making corned beef sandwiches, Swiss cheese is the favored choice, with provolone also being a popular option.
If you're making a platter of a variety of meats and cheeses, include corned beef, include Havarti and cheddar cheese. If you are someone who likes a little extra kick, add pepper jack to your tray.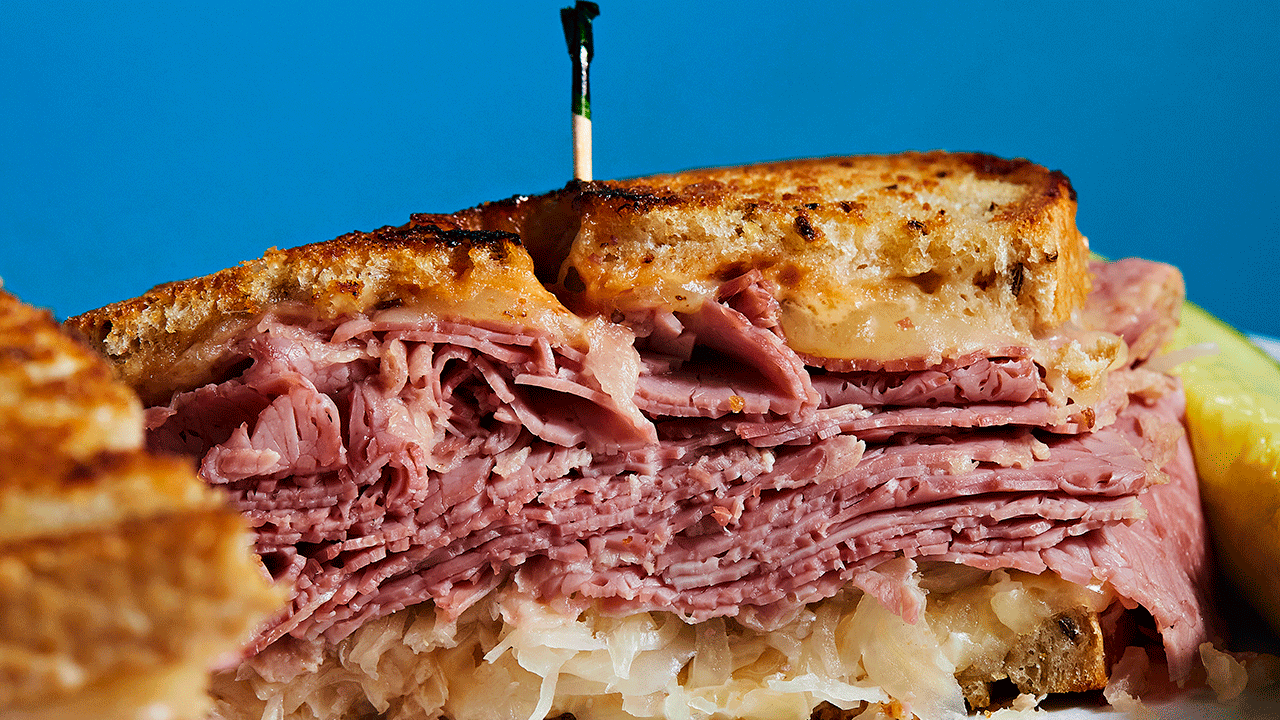 3. Best sauces for corned beef
If you're making ham, you've got to have your ham sauce. If you're making turkey, you can't forget the gravy. When it comes to corned beef, mustard is the way to go.
There are lots of different sauces you can make with your corned beef, but mustard sauce is the most popular.
CELEBRATE ST PATRICK'S DAY WITH AUTHENTIC IRISH SODA BREAD: 'EVERY MOTHER IN IRELAND HAS HER OWN VERSION OF IT'
Mustard sauce is extremely easy to make. It is made with just a few ingredients that you probably already have around the house. All you need to make your own mustard sauce is yellow mustard, vinegar, sugar, salt, pepper, and for extra flavor, you can add garlic powder. Include a raw egg whisked well for a creamier texture.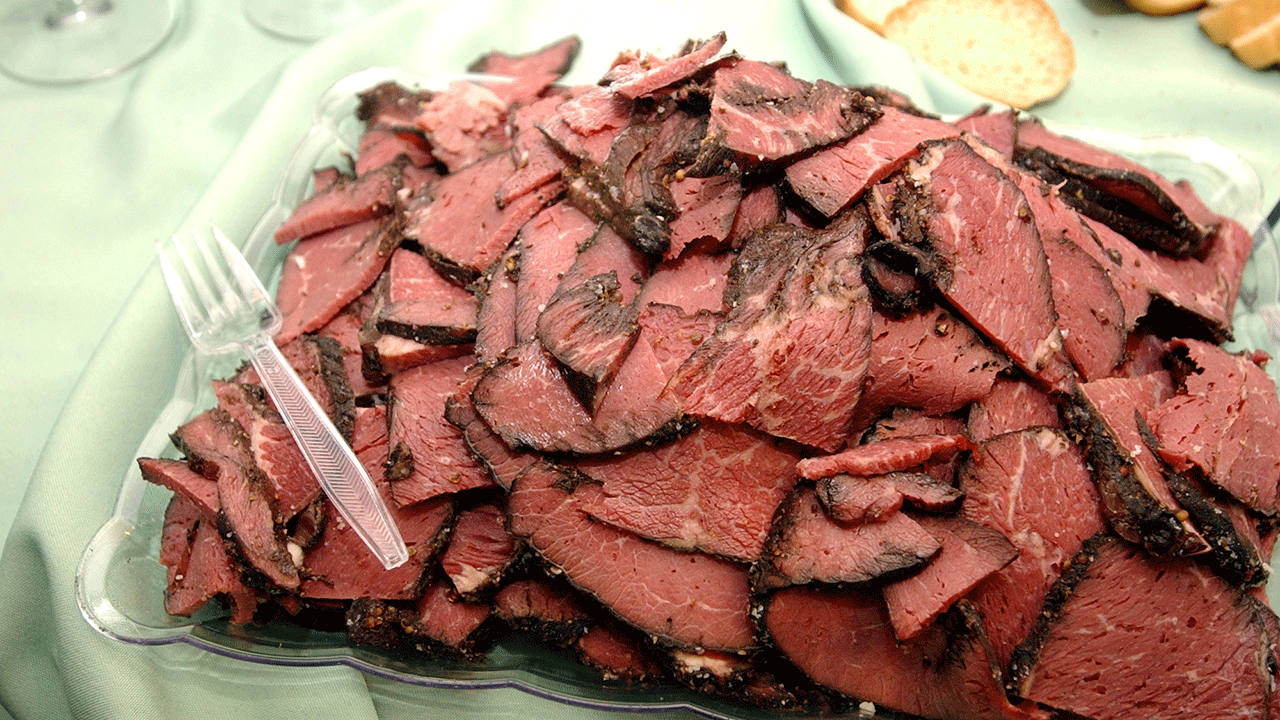 Some other sauces to pair with your corned beef are horseradish sauce or gravy with a Guinness base.
4. Best temperature for cooking corned beef
Most corned beef recipes call for the meat to be cooked at 350 °F for two to three hours.
CLICK HERE TO SIGN UP FOR OUR LIFESTYLE NEWSLETTER
The amount of time that you cook the corned beef depends on how large it is.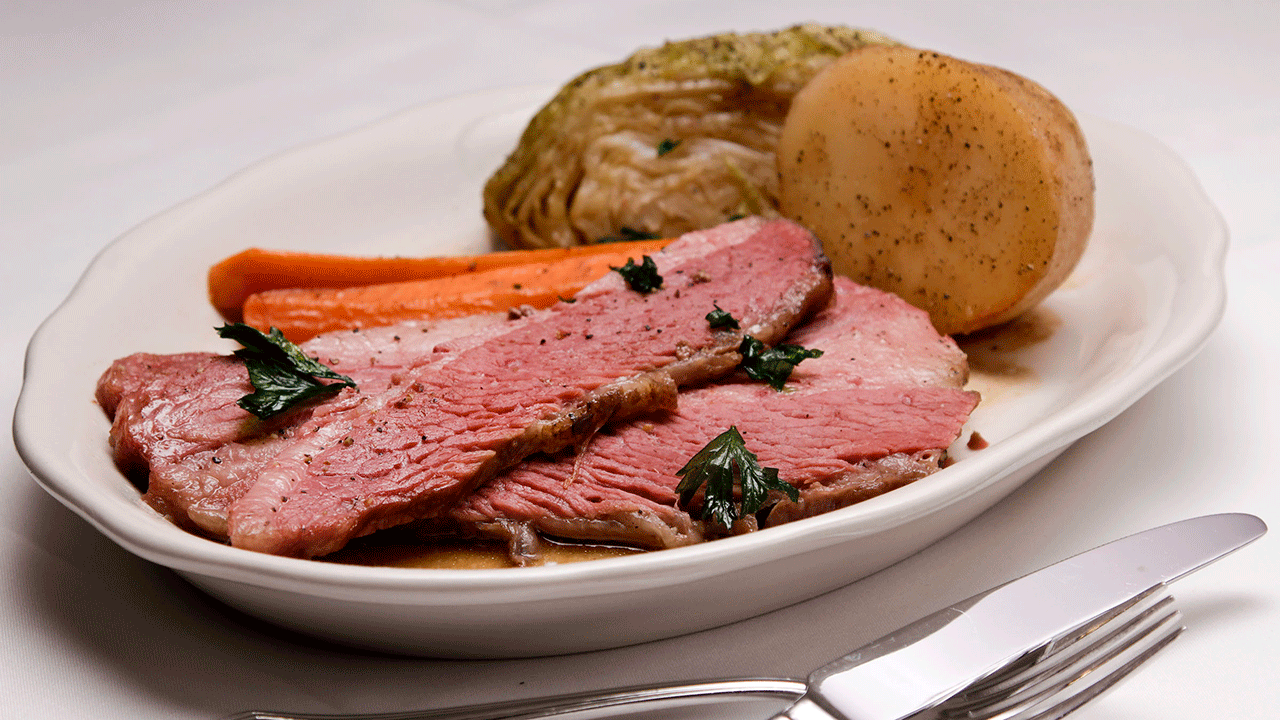 The internal temperature of corned beef, according to Taste of Home, should be 195 °F when it is done cooking.  
5. Best bread to pair with corned beef
One of the most popular breads to pair with corned beef is Irish soda bread. 
The recipe for Irish soda bread via Kraft Heinz calls for an egg, sour cream, butter, brown sugar, flour, baking soda, salt and raisins.
Ingredients:
1 egg
1 container (16 oz.) sour cream
1/4 cup butter, melted
1/4 cup packed brown sugar
3-3/4 cups flour
1 tsp. baking soda
1/2 tsp. salt
1 cup raisins
Once you've got all your ingredients together, combine the egg, sour cream, melted butter and sugar.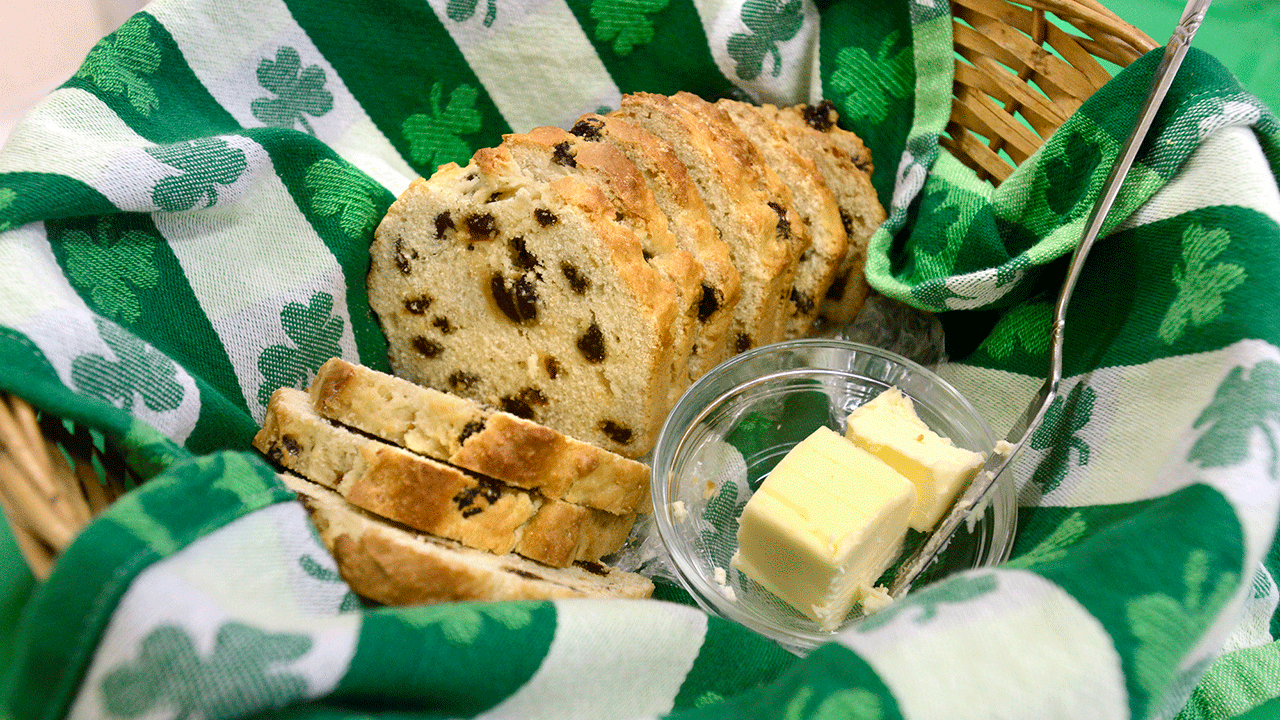 Then, in a large bowl, combine flour, baking soda and salt. Pour in the sour cream mixture and raisins. Stir until you reach a dough-like consistency.
Place your dough on a floured surface and knead. Shape the dough into a ball and put it into a 4-quart slow cooker that has been sprayed with cooking spray. 
Make a light "X" on the top of the dough. Cover with lid. 
CLICK HERE TO GET THE FOX NEWS APP
Cook the dough on high for 2 hours and 45 minutes to 3 hours. Put a cake tester or toothpick into the dough to check if it's fully cooked. If it comes out clean, your bread is done.
While Irish soda bread is the most popular choice, there are others that pair well with corned beef. You can serve with sourdough or rye bread, brioche, ciabatta, focaccia, pumpernickel or challah bread.